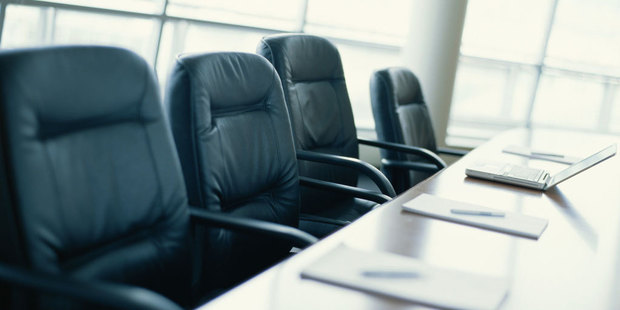 Base salaries for New Zealand's top executives have risen by nearly 10 per cent in the past year but bonuses and incentives have come down dramatically, according to the latest pay surveys.
The median annual base salary for chief executives and managing directors rose by $28,311 to $315,000 this year, showed two surveys by consultancy Strategic Pay.
But variable pay, which included incentives and bonuses, shrunk by an average 58 per cent from last year.
The average variable pay fell from $157,557 to $65,664 this year, representing 12 per cent of average base salary.
With base salaries and variable payments combined, the median total pay level rose by 2.3 per cent in 2012 to $338,500, up from $330,725 last year.
It was no big surprise that executive pay and boardroom fee levels had gone up, said Strategic Pay managing director John McGill.
There were limited choices available to big New Zealand companies competing in a global market for the best candidates, he said.
"If we hold down our pay levels it will become more difficult to attract the best people for the jobs.
"It's the reality of it. I have seen cases where pay has been held down, and generally, it's only a short term thing, it comes back to haunt the organisation."
The drop in incentives and bonuses was a result of unprecedented scrutiny of executive pay and performance since the Global Financial Crisis, McGill said.
"New Zealanders - like the Australian, American and UK public - want to see closer links between pay and performance, particularly given the tough economic conditions."
McGill thought it would not be too long before some form of regulation around top executive pay was introduced in New Zealand.
"Probably, codes of practice would be the first move," he said.
"The mood is pretty fierce in terms of large pay increases and large pay bonuses."
The survey showed bosses of large organisations, with revenues between $240m and $1 billion, saw median packages rise 3.6 per cent at base salary and 2.7 per cent for total remuneration.
Bosses of smaller organisations, with revenues less than $15m, earned average pay packages of $279,172, up 8.2 per cent on 2011.
The gap between private sector and public sector base salaries has shrunk over the past 12 months.
Bosses in private companies earned a median of about 0.5 per cent more than their public sector peers, amounting to $316,427 versus $315,000 respectively.
Last year, private sector chief executives and managing directors earned 8 per cent more, or $300,000 versus $277,306.
Today's report also showed the gap between fees for company chairs and non-executive directors was growing.
The median base annual fee for a non-executive chair was $65,000, up 3.8 per cent from $62,606 in 2011.
Median base annual fees paid to non-executive directors were down from $35,000 to $33,600, reversing an average median increase over the past three years.
Highest earners were non-executive chairs within the manufacturing industry, who were paid nearly four times chairs within the education industry.
Chairs of publicly listed companies were paid a median 36 per cent more than those of unlisted private companies, up from 28 per cent in 2011.
McGill said people should bear in mind that New Zealand practice in setting executive remuneration was strong by world standards.
The Companies Act played a big part in this, requiring that shareholders be given reasonable opportunity to discuss the management of a company at a shareholders' meeting, he said.
The CEO and top Executives Survey drew on pay data for 3674 executives from 682 organisations. Of these bosses, 58 per cent were from the private sector and the rest from the public sector.
The New Zealand Directors' Fees report collated data on 2,136 individual directorships.
Fee levels of 249 non-executive chairs and 1,447 directorships were looked at.