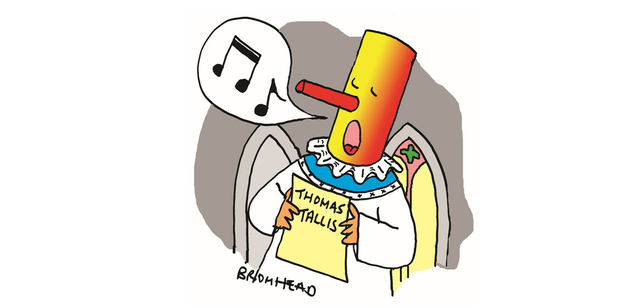 I was hoping that anointing my children as Christians would bring domestic succour into my life, but to date, little has changed.
The eldest still ruthlessly enjoys killing things electronically on Angry Birds, while the youngest takes sadistic pleasure in continuously smearing my clothing with ghastly baby food that dries like cement.
The caregiver duly warned me there would inevitably be "complications" in having our children christened.
I had entered into the ceremony drolly suggesting that baptising them as Anglicans meant they'd never have to go to church again.
I myself went through the works as a chorister, acquiring my musical education in a lovely old English parish church.
Religious dogma aside, it was enriching to be introduced to choral music in a church which installed its first vicar in 1215.
Occasionally, our choir would also join the choristers at nearby St Albans Cathedral to sing the wonderful anthems of Thomas Tallis. So, it's really not surprising that I still have twinges for things liturgical, even though as an adult moving into a new century, I'm more likely to share the viewpoint of the late Christopher Hitchens, who argued for a secular life based on science and reason, rather than on a philosophy based on organised repression and "wish-thinking".
Anyhow, in spite of the caregiver's apprehensions over my motivations, which included lacing the godparent mix with a distinguished Jewish lady and an American gentleman who helped develop the nuclear bomb, the ceremony passed without incident and a pleasant time was had by all invited.
I occasionally run into the administrators of the local Parnell Cathedral and exchange the usual pleasantries.
In sharp contrast to the vicar of my choir days, who strode through the village in a black cloak, sternly threatening the wrath of God on parishioners who'd missed a service, today's clergy are mild-mannered and usually avoid the big questions. That is, until a letter arrived this week from the Cathedral hierarchy, suggesting brainwashing sessions following our decision to baptise the children.
"I warned you there would be 'complications'," repeated the caregiver.
I'm unclear how to handle the commitment sought. The only thing I recall about secular enlightenment is this: "If you talk to God, you are praying; if God talks to you, you have schizophrenia."

Debate on this article is now closed.