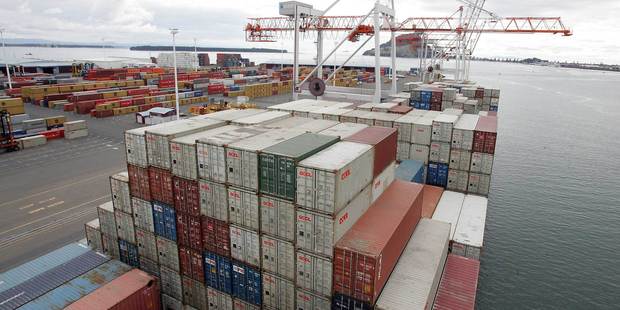 The Government has set an ambitious target to increase exports and plans to do so with the help of a new branding campaign for New Zealand goods and services.
Finance Minister Bill English, Economic Development Minister Steven Joyce and Trade Minister Tim Groser yesterday presented the first of six progress reports on the Government's business growth agenda.
Yesterday's report dealt with building export markets and set out the Government's target to increase the contribution of exports to the economy from 30 per cent of gross domestic product (GDP) currently to 40 per cent of GDP by 2025.
While there were headwinds such as the high New Zealand dollar, "that's not reason we shouldn't be ambitious about the next 15 to 20 years", English said.
Joyce said achieving the target meant New Zealanders had to accept the need for greater foreign investment, greater use of natural resources, and a faster consent process for economically beneficial projects.
The ministers yesterday also said the Government had commissioned three government agencies to develop the "New Zealand Story" as an aid to export growth but that didn't signal the end of 100 per cent Pure as a national tourism brand.
Tourism New Zealand, New Zealand Trade and Enterprise and Education New Zealand will lead the development, engaging with 40 to 50 senior leaders across the private and public who have experience in international markets. A New Zealand-based agency with a focus on brand strategy will then be developed to sell the "New Zealand story".
Labour's Economic Development spokesman David Cunliffe said the reporty yesterday was nothing more than "story-telling, branding and photo opportunities"
"Labour also believes in growing exports but we have a strong plan to deliver it. We will increase our investment pool through boosting savings and pro-growth tax reform will direct that money into exporting businesses that will create jobs that pay a decent wage."
"All National has said to business today is, 'here's some nice photos and a pretty guide, now go off in the world and earn us billions of exports dollars".