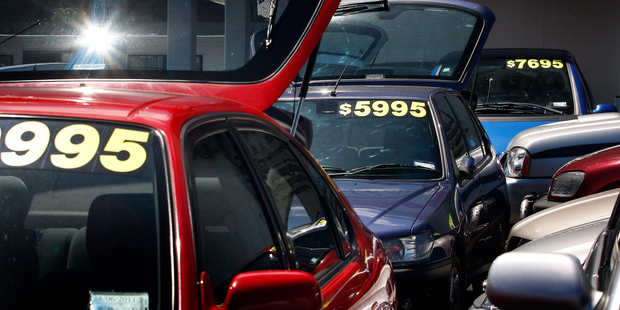 A recent jump in the price of used cars appears to be pushing more New Zealanders to buy new vehicles, with the industry celebrating its best month in the past 25 years.
New stringent inspection requirements for used cars drove the price up by 10 to 15 per cent earlier this year, and the narrowing between the new and used prices mean people are choosing to buy their cars fresh off the production line.
Statistics New Zealand's Retail Trade Survey for the June 2012 quarter shows the 7.3 per cent increase in car sales has driven up retail sales by 1.3 per cent.
The increase in car sales is a complete turnaround from last year, when the Japanese earthquake and tsunami destroyed a number of car and component manufacturing factories.
Motor Industry Association chief executive officer, Perry Kerr said the shock to the industry was felt worldwide with Volkswagen - the only car company that did not make parts in Japan - the only one unaffected.
"There were a number of critical suppliers in the area which were wiped to the ground," Kerr said.
The July 2011 Thailand floods also destroyed one of Honda's manufacturing factories and a number of component manufacturers. Kerr said it had taken until June this year to get those factories up and running again.
"Now production is back to full capacity the back-stock has been supplied to the market."
However, despite more cars steering onto the market, the price of new cars has stayed the same.
Kerr said the industry is looking positive for the rest of the year. He predicts 95,000 new cars will be sold over 2012, compared to the 84,640 sold last year.
"There is an underlying reasonable confidence in the market at the moment; therefore people are buying more."