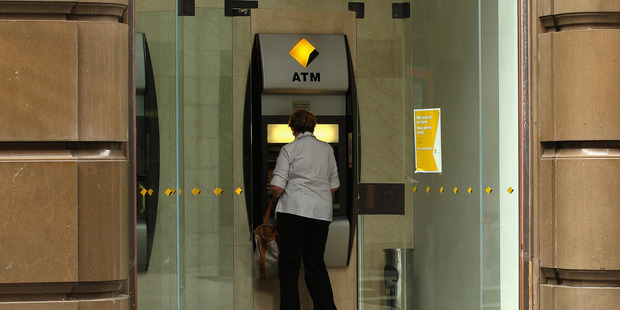 There is more than just a whopping A$7.1 billion ($9.2 billion) profit to celebrate at the Commonwealth Bank's corporate headquarters in Sydney.
So far at least, it has escaped much of the fury that has accompanied previous highs.
And while rumblings have continued across the sector at fees, charges, executive paypackets and reluctance to follow Reserve Bank interest reductions all the way, CBA can reflect on some pretty nifty figures.
In the year to June, customer deposits rose by A$30 billion to A$379 billion, 60 per cent of what the bank needs to finance its lending.
Record profits have not traditionally been well-received by consumers.
They have been linked with a broader campaign against executive salaries and bonuses, which last year saw the introduction of the new "two-strike" rules that could see boards voted out after two shareholder rejections of remuneration packages.
BHP Billiton and Rio Tinto have joined BlueSteel in promising to axe executive bonuses if performance falls.
Former CBA chief executive Ralph Norris, a New Zealand import, was pilloried by consumers for achieving big profits while raising interest rates in 2010. He became the nation's most hated banker.
His successor Ian Narev, another Kiwi, has so far escaped similar storms.
And yesterday's big profit announcement came amid a welter of other news that included the High Court class action launched against ANZ, claiming customers were charged excessive and illegal fees.
If the action succeeds the claim will extend to 11 other banks, including CBA, but for the moment the attention is fixed on ANZ.
The record profit has upset the bankers' union coming just weeks after CBA pulled out of collective bargaining with the Finance Sector union.
Union secretary Leon Carter said the profit level meant the bank could well afford to provide all employees with a fair share of its success.
"Yet CommBank employees will be receiving pay increases that don't even meet cost of living increases, if they receive an increase at all," he said.
Carter said a new enterprise agreement would give a unilateral pay increase for some staff but depending on where they worked in the bank, staff could receive increases of between zero and 3.5 per cent.