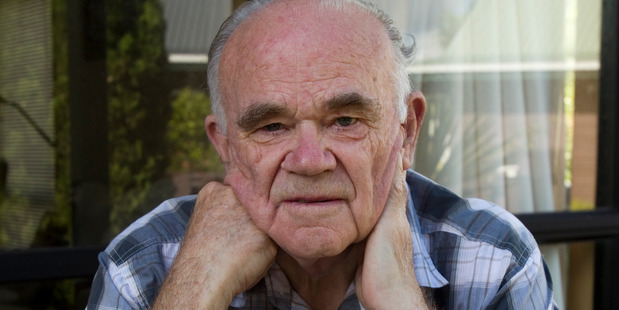 New Zealand's biggest medical insurer has failed to find ways to reduce premiums for its 90,000 older members, leaving one critic disappointed.
A 50-page report to the board of Southern Cross Medical Care Society found broad-based support for discounts in premium payments for those aged over 65 years, but also discovered this was impractical.
Terry Creagh of Pt Chevalier was left frustrated.
"It looks like they've gone full circle and got nowhere," Creagh said.
"It's incredible. It sounded quite promising." Auckland accountant Bruce Sheppard pushed for an investigation, saying older members with the society for years were being punished at a time of life they could least afford the higher prices.
The society interviewed 1600 people, received letters from 124 members, consulted consumer, industry and government organisations and formed a special committee, of which Sheppard was a member, to examine issues.
"There is broad-based support among members, at a conceptual level, for a long standing member discount to help moderate the high cost of health insurance premiums," the review said.
"However, that support dissipates when members consider how such a discount would work and the potential premium impacts for non-qualifying members.
"It's evident many younger/shorter duration members would not want to pay more in premiums to fund a discount for older/longer-term members."
One member, James, aged 75, was quoted: "As you know far better than I, there are no easy answers to this problem or they would have been adopted years ago."
Giving older members discounts would make premiums for younger members more expensive and could be illegal under the Human Rights Act as a form of discrimination, the society found.
But Creagh questioned this, saying the existing system was already discriminatory because it penalised older members.
"They can't have it both ways," he said.
The society claimed the existing system worked well.
"A long-standing member discount introduced today would have an increasing financial impact on non-qualifying members in future years," the review concluded.
Peter Tynan, society chief executive, said they would look at extending the low claims reward which allows for a 10 per cent discount for some members over two years.
"Extending the two-year period would introduce an element of tenure recognition but would ultimately reward lower claiming members," Tynan said.
"We will explore this idea in greater detail over the coming months."
The society has not given up pushing for outside measures to help members either, he said.
"We'll be talking with Government about ways to assist all New Zealanders to access private healthcare, whether through health insurance, health-specific savings, KiwiSaver or other mechanisms."
BIG COVERAGE
Medical insurance market:
* 1.3m Kiwis have medical insurance.
* Southern Cross is NZ's biggest provider.
* Has 825,289 members, 60 per cent of market.
* 90,000 members are aged 65 and over.
* 568,018 have been members for under 20 years
* 165,716 have been members for 20-29 years
* 17,175 have been members for 40 years or more.