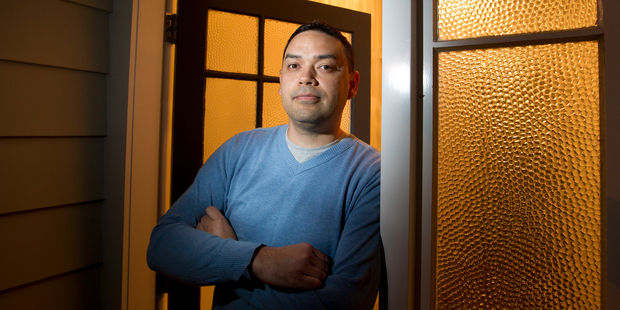 Tyrone Growden says renovating a tired bungalow in Sandringham has led to a 79 per cent rise in rates this year - from $1762 to $3156.
Mr Growden and his wife spent more than $300,000 on the bungalow for their young family, adding extra bedrooms and a double garage to the property in Oxton Rd.
The costs included $7000 on building fees to the Auckland Council and thousands of dollars to install a stormwater system.
After completing the work in April, the Growdens were shocked when they opened their new rates bill.
"We were expecting a rise of sorts, but 79 per cent was far beyond what we were expecting.
"It is plain crazy given I have funded the stormwater upgrade and spent $7000 with council for the privilege to build on my property," Mr Growden said.
He said several neighbouring properties had also been renovated to a similar standard in the past couple of years and had capital valuations of between $790,000 and $850,000.
The council had assessed his valuation at $890,000 - up from $620,000 before the alterations.
If the house had not been renovated his rates would have risen 36 per cent from $1762 to $2394. With a 10 per cent cap, his rates this year would be $1950, a council spokeswoman said.
Mr Growden is among about 5000 homeowners denied the benefit of a 10 per cent transition cap on rates for making home improvements.
Auckland Mayor Len Brown and officials have been caught off guard by the size of rates rises for the likes of Mr Growden and have started a review to see if any change is possible.
Mr Brown said he had fought for the rates cap to soften the blow of introducing a single rating system for the Super City based on capital value by limiting residential rates increases to 10 per cent a year for each year for three years.
The council spokeswoman said the finance team was looking at a range of options to address the issue of big rates rises occurring because of home improvements. It would take much of the week to prepare options and costings for councillors to consider, she said.
Chief finance officer Andrew McKenzie said the 10 per cent-a-year rates cap applied only to "unchanged properties" and was consistent with a council policy that ratepayers do not subsidise people who have made alterations to their properties.
Nevertheless, Mr McKenzie said the number of ratepayers potentially affected was larger than anticipated - about 2 per cent of the total