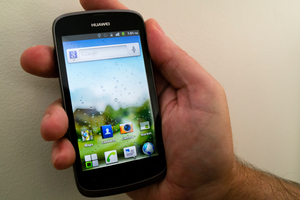 A local representative of Chinese telco Huawei says there is a standing invitation for governments to test its networks following fears in foreign media that the company is a security threat.
The firm last month reported half-year revenue US$16 billion ($19.6 billion), surpassing Sweden's Ericsson as the world's largest supplier of telecommunications equipment based on sales.
The Economist magazine says Huawei's rise to dominance is distressing some governments and security experts.
Sceptics fear network equipment "could be used by China's spooks to eavesdrop on sensitive communications, or that it might contain 'kill switches' which would allow China to disable the systems involved in the event of a conflict," the Economist reports.
"I think it's ridiculous to allow a Chinese company with connections to the Chinese Government and the People's Liberation Army to have access to a network," the co-founder of a United States security firm told the magazine.
Asked whether the firm has faced resistance in New Zealand, a spokesperson said it welcomed scrutiny.
"We actively promote the use of strict protocols when building or managing any ICT infrastructure ... there is a standing invitation for all partners and government agencies to carry out whatever tests they can conceive, or to use a third party for such testing, on any hardware or software they wish," a company representative said.
Huawei scored contracts last year with Chorus to supply equipment for the Government's rural broadband initiative. Its technology is the cornerstone of 2degrees' mobile infrastructure and Vodafone's fixed-line network.