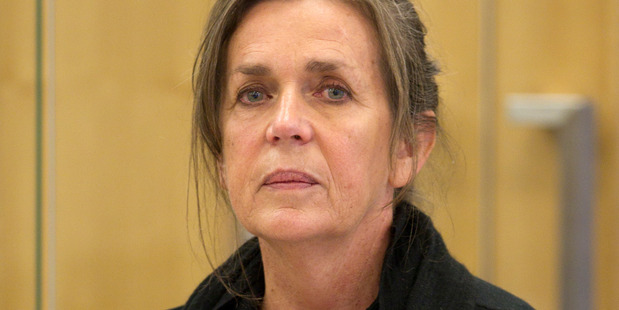 Financial adviser Jacqueline Bradley was believed to be the brains behind a partnership that prosecutors allege ran a Ponzi-style scheme and was "robbing Peter to pay Paul", a Crown witness said.
Bradley is on trial in the Auckland District Court and faces 75 Crimes Act charges after she allegedly fleeced around $15 million from 28 investors.
Her husband, Mike Bradley, was also facing charges but he died last year, weeks before the trial was originally due to start.
Crown lawyer Kristy McDonald QC told the jury in her opening arguments yesterday the accused used the funds contrary to the terms agreed to by investors.
While many were told they were buying into New Zealand Government Stock or putting money with Macquarie Bank, McDonald said this never happened.
"The Crown's position is that none of the funds were invested at all."
Instead, the accused was using the money to pay back other sets of investors, and in some instances funds went on to the Bradleys' credit card and to St Cuthbert's College for school fees, McDonald alleged.
The defendant was "robbing Peter to pay Paul" in a Ponzi-style operation, the Crown lawyer argued.
Although the Bradleys ran their business as a "husband and wife team", "Mrs Bradley knew exactly what was going on".
"She cannot possibly have thought what she was doing was right," McDonald said.
The Crown's first witness, Robert Baldey, said yesterday he was put on to the couple through his accountant in 1992 after Bradley, then Jackie O'Neill, published a book of financial advice called The Winning Woman .
Although Baldey had conversations and meetings with Mike Bradley, he said in court yesterday he "believed she [Jacqueline] was the brains behind the partnership".
Baldey and his wife Jane had investments worth hundreds of thousands of dollars in the Bradleys' business, B'On Financial Services Ltd, between 1999 and 2009.
In early 2008 during the throes of the global financial crisis, Baldey contacted Bradley expressing concern over his money but was given assurances that his funds were safe, he said.
In a number of letters and emails over the next year, he was told the funds where his money was invested "thrived on volatility" and were designed to earn regardless of the market conditions.
One piece of correspondence claimed returns from the fund had averaged out at more than 17 per cent per annum over the previous 7 years.
Although the Baldeys had successfully withdrawn some money after 2006, the couple experienced delays when trying to get back $20,000 in early 2009, the witness told the court.
Baldey will continue giving evidence today in a trial that is expected to take five weeks.
THE CASE
* Financial adviser Jacqueline Bradley faces 75 Crimes Act charges, including 58 alleging theft by a person in a special relationship.
* Her Auckland District Court trial is expected to take up to 5 weeks.
* Her husband Mike Bradley was also facing charges, but he died last year.