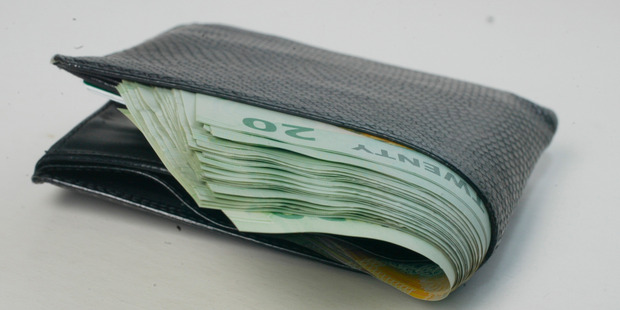 New Zealand wage inflation outpaced gains in consumer prices in the second quarter as employers added to their payrolls with longer hours worked in the period.
Private sector salary and ordinary time wages rose 0.5 per cent in the three months ended June 30, according to Statistics New Zealand. That was a faster pace than the 0.3 per cent increase in consumer prices, and matched expectations in a Reuters survey of economists. The annual pace of wage inflation was 2.1 per cent.
The number of total filled jobs rose 2 per cent in the quarter to 1.72 million and weekly paid hours advanced 2.2 per cent to 52.2 million, according to the Quarterly Employment Survey, released at the same time. Economists were picking growth of just 0.3 per cent for each.
Today's release comes ahead of the household labour force survey, which includes the headline unemployment rate, and signals an improving jobs market after the workforce swelled to a three-year high in the first three months of the year.
New Zealand's labour market has been slow to recover from the nation's deepest recession in two decades, with employers more willing to take on part-time staff than stack their books with full-timers. The unemployment rate unexpectedly rose to 6.7 per cent in the first quarter as the increase in people looking for jobs wasn't met by available work.
The number of full-time employees rose 1.2 per cent in the quarter to 1.12 million, with a 4.6 per cent gain in construction, while part-time positions rose 4. 1 per cent to 470,000, led by a seasonal turnaround in education, and an increase in information, media and telecommunications staff.
Full-time equivalent positions advanced 1.7 per cent to 1.35 million in the quarter, for an annual increase of 2 per cent.
Total weekly gross earnings rose 2.3 per cent to $1.41 billion in the quarter, for a 5.2 per cent annual increase. Average hourly wages advanced 0.2 per cent to a total $24.96 in the private sector, short of the 0.7 per cent growth forecast by economists.
Public sector pay rates fell 1.5 per cent to $34.31, leading to a 0.1 per cent decline in combined average hourly earnings to $27.