Meeting customers face-to-face is a powerful tactic, says event organiser.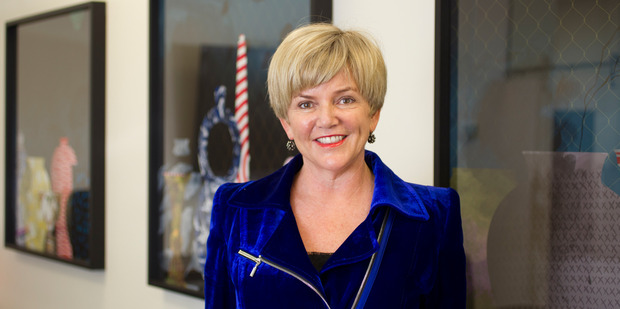 Every year close to 40,000 people nibble, chew, dip and sip their way through the food and wine on offer at the Auckland Food Show.
Almost all will buy products to try at home, spending on average $118 at the show.
Food Show founder and chief executive of North Port Events, Dona White, says even though it is undeniably hard work, showing your product to buyers face-to-face is a powerful marketing strategy.
White gives the example of French-style bakery Paneton having to rush in more stock after selling out at the recent Wellington Food Show.
Paneton also saw a noticeable spike in retail sales post-show, added seven new accounts in the region, and caught the eye of several chefs attending the show.
Generally speaking, exhibitors will sell enough to cover the costs of the show, she says.
White has close to 20 years' experience running some of New Zealand's most popular consumer shows, starting out in the early 90s when the mother of three ran the Parent and Child Show.
Still breastfeeding her youngest and working from a home office, White developed an idea to create an exhibition providing products and information to parents.
The California native, who met her Kiwi husband-to-be as a ski bum working in the Swiss Alps, had experience working on trade shows and a knack for selling, a useful skill when convincing companies to exhibit with a new and untested business.
"I'm always at my best when I'm one step away from the gutter," she says. "You can really work hard when you know you have to get somewhere."
Most importantly, the timing was right. Trade deals such as CER, signed in the early 1980s, had opened the New Zealand market to a greater range of baby gear than had previously been on offer. "I know when I had my babies I used to go back to California to buy the brands you couldn't get here."
The show was an instant hit.
She will never forget the shock of seeing a queue of "buggies and bellies" snaking out of the ASB Showgrounds on to Green Lane Rd.
The Auckland-based event, recently rebranded as the Baby Show, now attracts between 10,000 and 14,000 people annually.
"The great thing about that show is it is a renewable audience every year. There is a new crop of babies born every year so long as people keep having sex."
In 2000 she expanded, adding the Food Show to the line-up. Again it was about great timing.
The new millennium saw the rise of the artisan food producer, glossy cooking magazines such as Cuisine and consumers interested in experimenting with new and interesting foods.
The logistics of a show that called for everything from chilled food storage through to demonstration kitchens meant she needed to hire an operations manager.
Husband Gavin left his "big comfortable job" and came on board to handle all the contracts, operational details and contractors.
He already knew the business inside out, having helped White in the evenings since the early days of the Parent and Child Show.
Well-meaning friends warned White it would end in divorce.
"But it does work really well. We both have our strengths so we just really work well together."
With 12 people now working for North Port Events, including a newly appointed general manager, White says the company's success is down to running great events with an eye on detail.
Both the Food Show and the recently added trade show Fine Food New Zealand have garnered industry awards.
Despite the financial slowdown affecting many traditional marketing and media formats, North Port Events is holding its own, says White.
More than 800 businesses sign up to North Port shows, with a high 72 per cent retention rate.
White has always stuck with ideas that are close to her own passions and interests. The Baby Show was created at a time when she was up to her elbows in nappies and understood exactly what parents were after.
The Food Show and Fine Food New Zealand were a natural extension for the foodie who loves to cook and entertain.
New to the North Port line-up is the Healthy Living Show, being run for the first time this year.
White, who regularly rises at 5.30am to exercise, says the event will showcase a holistic approach to healthy living, encompassing ideas for a healthy body, healthy mind and a healthy planet.
She would like to add more trade shows to the company's portfolio, either through acquisition or organic growth. "I don't see that there is any reason why we shouldn't be the biggest and best exhibition company in New Zealand, but I have to temper that with knowing to be excellent you have to pay attention to details."