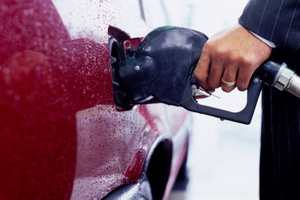 Oil companies yesterday defied a plea from the Automobile Association to absorb a Government fuel tax rise of 2c a litre, passing it straight to motorists instead.
The four big suppliers raised their main-centre price for 91-octane petrol to 212.9c a litre, although diesel stayed unchanged as drivers of diesel vehicles will pay separately for an equivalent increase to road user charges.
Only industry minnow Gull swallowed the extra tax, keeping its price 7c lower than the market norm, although it will review its position this morning.
Yesterday's general increase followed a 3c rise less than a week ago, which the AA's PetrolWatch division believes is not justified by international commodity prices.
Spokesman Mark Stockdale said the AA was "really very disappointed" the main players had raised their prices again "when if not for the tax increase we would have expected to see a price reduction".
He said diesel prices stayed down last week because there had been no import rises for that fuel, just as there had been no increases for petrol.
On the contrary, a strengthening of the New Zealand dollar against the United States greenback since last week would have eased import costs.
BP spokesman Jonty Mills acknowledged that the currency had strengthened, but said international fuel prices remained too volatile yesterday for his company to absorb the tax rise.
"We had another look this morning - the international commodity prices are still very volatile but we'll keep looking at those." He said the four latest price rises - from 196.9c in late June - followed seven consecutive decreases since mid-May, from 219.9c.
Excise duty on petrol rose yesterday to 50.524c a litre, the first increase for two years, pushing the total tax take to 88.899c. That includes an ACC levy of 9.9c and GST of 27.77c.
The oil firms at least absorbed a GST increase of 0.26c on the excise rise.
LEVIES ADD UP
Main centre petrol price (91-octane) - 212.9c a litre
Includes
* Fuel excise - 50.524c
* GST - 27.77c
* ACC levy - 9.9c
* Local authorities fuel tax - 0.66c
* Petroleum monitoring levy - 0.045c
* Total tax - 88.899c.