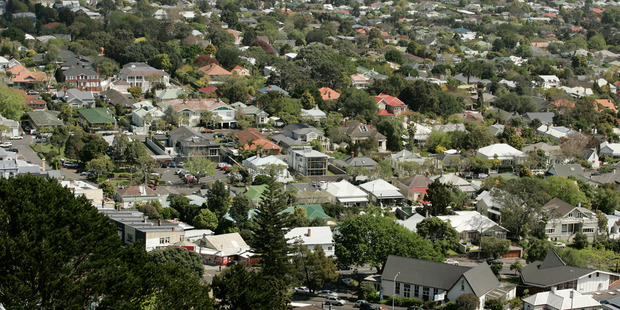 Jonathan Ling is keen on central and local government working together to create a more intensively developed, built-up Auckland.
The Fletcher Building chief executive wants the recommendations of the Productivity Commission's housing affordability report implemented, particularly on land release and higher-rise housing in some areas.
"In the long term, there's no doubt Auckland will grow. Most Aucklanders want it to grow and it needs to grow to prosper.
"We're very supportive of what the Commission said with a balance of infrastructure and housing development between medium and high density in the inner suburbs and more land released to let the city grow. That's the right conclusion. Every city in the world has gone through this dilemma. Cities close by, like Melbourne and Sydney, that have more than Auckland's population, manage these issues reasonably well. There will always be an element of 'not in my back yard', yet when it does happen, it puts up property prices and people benefit and some areas increase in value - it gives homeowners lots of options," Ling says.
He says Auckland needs to develop infrastructure to increase productivity. But he has his doubts on the timing of the Auckland Council's $2.8 billion Central Rail Link.
"Whether the economics of it ... and whether the 1.2 or 1.5 million people can support it - I'm not quite sure. I would have my concerns," he says, indicating it could be planned too soon.
"If the economics are not good, either the ratepayer or the taxpayer has to subsidise it and it doesn't run at its optimum because it doesn't have a flow-through and it makes it difficult for the users to create an economic advantage."
Yet Fletcher stands to gain potentially, being the largest commercial builder in New Zealand and having won and completed the New Lynn railway station and transport interchange upgrade in a consortium with others on the $190 million project.
Yes, Ling says, Fletcher might win a share of the CRL job - "you never know" - but that does not change his view about the wisdom or viability of its timing.
Overall, the number of big New Zealand building jobs is relatively scarce.
"It's a very tight market right now and the Government is slowing down as they pursue through to 2014/15 generating a surplus or breaking even. Residential construction is not really increasing and Christchurch is quite slow."
A division of Fletcher Construction is the project manager for the Canterbury Home Repair Programme. That work is carried out under contract to EQC. Ling says the EQC work is going well and is on target.
"On the infrastructure repairs, such as pipes - that's running at half the rate it needs to run at. In essence, the Government decided if they're going to spend $2.5 billion repairing it, they would need to replace the whole lot and that started a process of a year of planning and it's just coming to an end now.
So the work is starting to ramp up.
"And lastly on commercial rebuilding, it has not started really. It's about resolving a lot of insurance negotiations and about commercial landlowners wanting to rebuild in Christchurch and it's painfully slow," Ling says.
In September, Mark Adamson will take over as Fletcher Building CEO. Ling will return to Melbourne with no definite plans, other than to take a break.
His intention is to gradually sell some of the approximately 200,000 Fletcher shares he owns, "I probably need to diversify my portfolio but $6 is a lousy share price. I'll wait for appreciation."