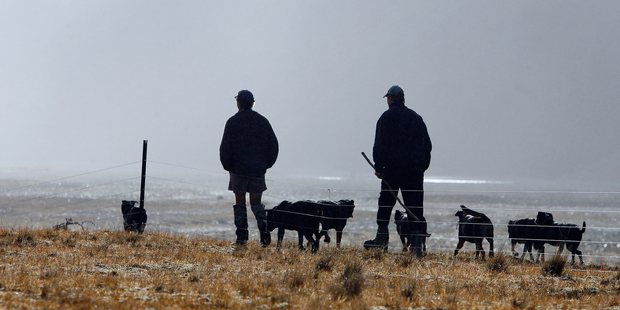 Farm prices fell by 2.4 per cent in the year to June, according to the Real Estate Institute of NZ's (REINZ) new farm price index.
REINZ said farm prices had shown compound annual growth of 2.1 per cent over the last 5 years and 7.4 per cent over the last 10, but are still down 24.8 per cent from their peak in October, 2008.
The institute said it had introduced the index to provide a guide to changes in farm sale prices.
The new measure had been developed in conjunction with the Reserve Bank and adjusts for property specific factors such as location, size and farm type in measuring changes in farm prices, REINZ said.
REINZ said the index is less influenced by the type of farms that sell, providing an improved measure of underlying farm prices, but said it would continue to publish median price per hectare data each month.
The institute's rural market spokesman Brian Peacocke said the index would take into account macro-economic variables which typically account for a third of the price trend movement.
"These variables include interest rates, exchange rates, commodity prices, farm input prices and other items that are not directly linked to a property's location, size or farm type," he said in a statement.
"In addition, by capturing and adjusting for specific farm data in the calculation of the REINZ farm price index we can more accurately assess the impact of off-farm influences on price changes," he said in a statement.
The index has been calculated with a base of 1,000 for the three months ended March 1996.
- APNZ