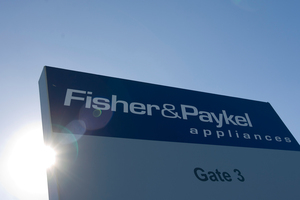 Union delegates at a Fisher & Paykel Appliances factory in Thailand are treated "like lepers" by the company, a New Zealand union leader claims.
FIRST Union general secretary Robert Reid says he has made a number of trips to Rayong, about 200km from Bangkok, where the Kiwi whiteware maker's Thai plant is. He helped set up the Fisher & Paykel Labour Union of Thailand, which has an office at the factory.
Reid said F&P Appliances was refusing to take part in negotiations with the union that aimed to lift the lowest rates paid to its Thai staff above the minimum wage and establish a formal pay scale for the various positions at the plant.
According to a number of websites, the minimum wage in Rayong is 264 Thai baht ($10.50) a day.
In 2007 F&P Appliances announced it would relocate washing machine and electronic circuit board production from its plant in Auckland to Thailand.
At that time F&P Appliances said the relocation would result in annual pre-tax cost savings of $16 million to $21 million, while about 446 Auckland manufacturing staff would lose their jobs.
Reid said union delegates came up against many challenges at the Rayong plant.
"Basically the union [delegates] are treated like lepers and they get into trouble if they talk union business to each other on the premises," he said. "They're told that if they want to talk that [union business] they're to talk about it outside the gates."
Reid said that on his most recent visit to Rayong last month, F&P Appliances refused to grant him access to the factory. "They've done that on my last two visits there."
He said other multinational firms with plants in Rayong, including automotive manufacturers Ford and General Motors, paid their Thai workers wages that were "substantially higher than the minimum wage".
F&P Appliances chief executive Stuart Broadhurst said he was unable to comment yesterday, as there were issues he needed to discuss with the FIRST Union.