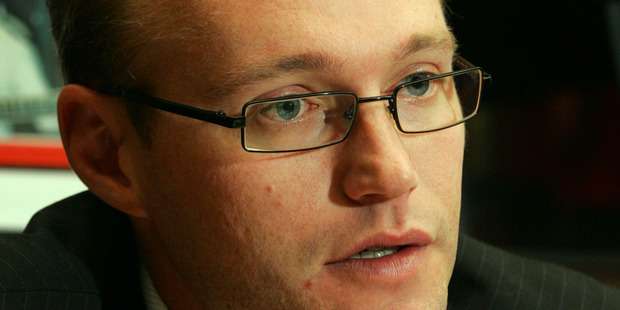 Former Dragon Den star Paul Webb and his associate Andrew Tauber's fight against a tax department raid of their homes last year has gone to the Court of Appeal.
Webb and Tauber were raided by the IRD in March 2011, as part of an investigation into their tax affairs.
Webb, Tauber and their associates then issued court proceedings challenging the lawfulness of the search.
They sought a court order requesting Inland Revenue to return the documents seized and to destroy or deliver any photographs or videos taken.
One of their complaints involved the search of a child's bedroom and the photographing of an open underwear drawer.
According to evidence filed by the IRD, the photo was taken because the drawer contained a BlackBerry phone.
The search challenge was dismissed by High Court judge Justice Geoffrey Venning last August.
In the Court of Appeal Tauber, Webb, their accountant Maree Bockett and several related companies have claimed the search warrant relied on an inadequate affidavit and that the IRD did not take all practicable steps before undertaking the raid.
Justices Lynton Stevens, Simon France and Forrest Miller presided over yesterday's hearing in Wellington, and questioned the breadth of the tax department's search powers.
The bench asked to see whether the affidavit used to justify the search was in order, and whether all the deletions were appropriate.
Counsel for the tax department, Pauline Courtney, said some information in the affidavit had been redacted to avoid prejudicing future action.
The department was still investigating whether there had been any suppression of income, tax avoidance, or tax evasion, she said.
Webb's lifestyle, which Courtney said did not match the low income he had declared, was a matter of concern for the tax department.
The judges reserved their decision.