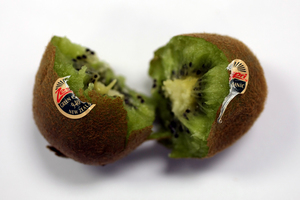 Layoffs have started in the Bay's orchard spraying companies because of the impact of kiwifruit vine disease Psa.
Te Puke-based Ranfurly Orchard Services has laid off two drivers. A third driver facing redundancy decided to buy one of the company's machines and try his luck elsewhere.
Managing director Bob Cook said 25 per cent of their client base was in the Psa-infected Gold Hort 16A variety, which had been essentially ripped out of Te Puke's orchards.
Mr Cook said work virtually came to a halt for three months after Christmas. "We just went backwards at a hundred miles an hour."
April was slow and it wasn't until May that some of the work started to return, but not enough and the company had cut back to six drivers.
Mr Cook said another factor behind the slowdown was that the financial pressures on his clients had led them to either dust off their old sprayers and do the job themselves or to buy their own spraying machine, a much cheaper type of protective sprayer that sat on the back of a tractor.
He said it was very hard to get a handle on where the downturn would take his business. Once next month's spray programme was completed and the industry entered the regular pesticide spray programme, he would find out how many clients were doing the job themselves.
"We may find that some of our machines are parked up for a couple of years."
Along with everyone else who depended on the kiwifruit industry for their livelihoods, Mr Cook was pinning his hopes on the successful grafting this winter of 2000ha of the more Psa-resistant variety Gold3.
He said the evidence was that growers had to look after the new grafts quite carefully in the first year and would need some protective sprays.
Mr Cook said the biosecurity breakdown was the price that Te Puke was paying for being almost wholly reliant on one crop, but the industry was fighting its way back.
"If G3 is successful, then the district will boom again."
Business for Te Puke's other major spraying contractor Bay Orchard Sprayers had also taken a hit since Christmas, but the impact had been less severely because it was longer established and more reliant on the green kiwifruit crop. Director Christopher O'Dwyer said 10 per cent of their work had been spraying gold kiwifruit.
"We have gone back to what life was like before there was gold."
He said that normally they would now be spraying gold but they would not be spraying until early next month.
Mr O'Dwyer had not replaced a driver who left and now employed six drivers.
"It is quieter but not disastrous yet."
For more articles from this region, go to Bay of Plenty Times