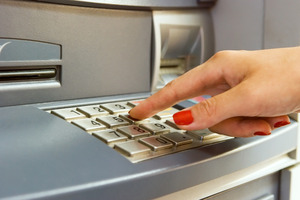 Westpac may have done it again. In a case which could echo the so-called Westpac Runaways, a man appears to have been allowed access to an extra $20,000 after breaking a term deposit.
Sources close to the customer, who does not want to be named, say he was surprised to find his account balance was thousands more than it should have been when he checked to make sure the transfer had gone through.
He did not attempt to withdraw the money and the balance was corrected within about 12 hours. It is unclear if he could have used the money.
In 2009 Leo Gao and Kara Hurring fled the country after a "keying error" at the bank gave Gao access to a $10 million overdraft instead of one for $100,000.
By the time the bank cottoned on, millions of dollars had been moved out of the account. It took an international manhunt involving Interpol, Chinese authorities and the New Zealand police to extradite the pair.
Westpac media adviser Haley Lynch was coy about the latest case when approached for comment last week.
"The customer came into our branch requesting to break a term deposit, and also said he needed immediate access to a specified amount of funds. Our banking consultant placed a credit hold on his account to allow our customer immediate access as he requested.
"As a result of placing the credit hold and the term deposit being broken at the same time, the customer's account would have showed an increased balance until the transaction was processed and the credit hold 'dropped off' overnight."