Web technology helps NZ-based translation company serve an international clientele.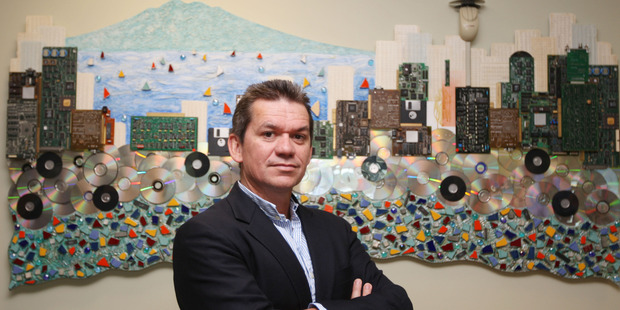 At first blush, it seems surprising that Australian corporates would need to translate English into one of the globe's more obscure languages, Tigrinyan, an Ethiopian Semitic tongue.
But then, explains Grant Straker, it isn't common knowledge that Australian mining companies have significant interests in Ethiopia's Tigray region, and therefore need to translate a range of documents from English into the lingua franca.
"I wouldn't say we get a lot [of call for Tigrinyan translations] but much more than you would think for an out-there language," he says. "It comes up more than it should for such a rare language."
Straker is founder and chief executive of Straker Translations, with offices in Auckland and Ireland and freelance translators spread around the globe.
Ireland was chosen for pragmatic reasons: they speak English, the culture is similar to ours and one of the key managers is married to an Irishwoman.
It's also cheaper than London and the office is near an airport.
The Ireland call centre covers the United States east coast and most of Europe; New Zealand handles Canada, the US west coast and Asia, says Straker, a wonderfully dashing surname.
When his online profile reveals the following career pursuits - programmer, engineer, paratrooper, ironman and volunteer firefighter - it seems entirely apt.
Asked if he's had a colourful life, Straker ums and ahs and says, "Yeah, probably". But he's here to talk about his company, not his colourful history.
Its work is varied, ranging from the mundane (health and safety policies), to the important (medical and industrial manuals) to the bizarre: "Gruesome murder cases, instruction manuals for sex toys."
The client base is also diverse. The company has just completed a large project for US fast-food restaurant chain Popeye's, is about to embark on a €140,000 ($214,944) job for the European Commission and there is ongoing work for Australian mining companies and British banks.
A lot of the work has been picked up through online advertising on Google, costing the company up to $50,000 a month. But the outlay has more than paid dividends. In January last year, when Straker Translations was launched, it was generating credit card orders of about $2000 a month; last month it was $200,000 on the plastic.
"We've tripled our online orders since February. As a business model, nothing beats getting a big chunk of your revenue up front on the credit card, I can tell you that," comments Straker, who says online credit card orders make up about half of company revenue.
He is predicting a four-fold increase in revenue, much of it thanks to a new contract signed with Fuji Xerox.
"As we've grown our ad spend has actually gone down, so we're getting much smarter at getting a return out of that," he says.
The translation industry is big business, estimated at US$34 billion ($42.7 billion), but Straker says it is an old-fashioned service industry, where translation is generally offered at a per-word rate.
The company initially provided IT services to the translation industry but, seeing the changing web landscape for translation services, in January switched to providing direct translations based on a per-hour basis and advertising itself as the fastest translator in the world.
"This is what we've built. We use technology to speed up the translation but it's a human translator that produces the outcome.
"Whatever quality the client's paying for, that's what they get."
So a medical translation is put through the linguistic hoops and the hourly rate reflects the cost; a bunch of bumf for a pamphlet perhaps gets just the once-over.
"We've been smart enough to build a [cloud-computing] platform that's really beginning to take off," he says. "We're commercialising our intellectual property. It's real dollars flowing through at an amazing rate for us."
Asked about the research and development spend, Straker makes that fluttering, buzzing noise with his lips to signify some number beyond his ken - "I don't know; it will be millions, easy."
Shareholders have provided additional capital for the private company but most of the expansion has been funded through cashflow.
"Now we're on an exponential growth curve - 15 per cent a month, compounding," he says, with a tone of wonder. "Yeah, we are all a bit surprised."
But he's determined to ride the wave: "We really want to be a NZ company, we don't want to outsource it to the Philippines. We want it to be here."