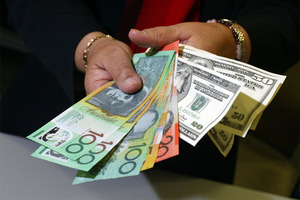 When the board of the Reserve Bank of Australia met on July 3, its members saw no case to cut the cash rate again and gave no hint that a cut was in the pipeline.
The minutes of the meeting, released yesterday, described a global and domestic economy that clearly might need another rate cut or two at some point, but the tone of the minutes gave no hint that the board's collective finger was on the trigger.
The minutes concluded with the observation that the board's members saw rates a bit below normal as appropriate "given evidence of slower global growth and the low rate of inflation in Australia".
"But with a material easing in monetary policy having occurred over the preceding six months or so, and with recent signs that the domestic economy had a little more momentum than had earlier been indicated, members saw no need for any further adjustment to the cash rate at this meeting," the RBA said in the minutes.
For those hoping for a hint that more rate cuts were imminent after four downward moves beginning in November, there is reason for hope.
The phrase "at this meeting" suggests the RBA is mindful that things could change in a hurry, perhaps as soon as the August 7 meeting.
The world economy is the most likely source of such a change - the minutes stress its patchy and uncertain state.
But there were other positive hints.
One was the observation that a surprising burst of speed in the economy may not last.
"Recent data suggested that growth had probably slowed a little from that reported for the first quarter to be around trend pace," the RBA said.
Another was that the central bank is comfortable with the outlook for inflation.
"Members noted that indications were that inflationary pressures overall remained contained, notwithstanding the evidence of somewhat stronger economic growth over the past few quarters," it said.
- AAP