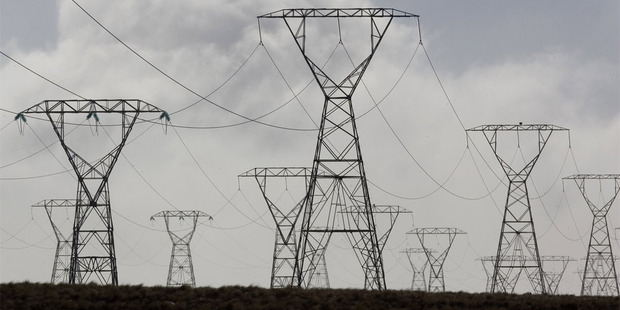 The consumers price index (CPI) has just been released, showing inflation rose just 0.3 per cent for the June 2012 quarter, less than economists were predicting. This takes the annual rate to just 1 per cent.
This is the smallest annual movement in the CPI since a 0.5 per cent lift in the December 1999 quarter.
"The increase in the CPI reflects higher electricity prices and seasonally higher vegetable prices, partly offset by lower prices for things such as telecommunication services," Statistics NZ prices manager Chris Pike said.
The median pick among forecasters polled by Reuters was for a 0.5 per cent rise in the CPI.
Today's figures mean the Reserve Bank won't have to worry about any inflationary pressures creeping in from the rebuild in Canterbury, allowing Governor Alan Bollard to keep the official cash rate lower for longer.
The kiwi dollar fell to 79.62 US cents after the numbers from 79.74 cents immediately before. Two-year interest rate swaps fell 0.9 basis points to 2.59 percent.
Earlier this week, traders were betting he will cut the official cash rate in the next 12 months, based on the Overnight Interest Swap curve, which shows 17 basis points of cuts priced in, according to Reuters data. They are seeing a chance that the central bank stands ready to act to stimulate growth should Europe's sovereign debt woes escalate and spread to the rest of the world.
Electricity prices rose 4.5 per cent in the June 2012 quarter. Prices had fallen a total of 0.7 per cent over the previous three quarters, due to customers switching suppliers and bigger prompt-payment discounts.
Electricity prices are now 3.7 per cent higher than their previous peak in the June 2011 quarter.
Vegetable prices - up 11 per cent - were the second-biggest contributor.
Other upward contributors to the CPI in the June 2012 quarter were: beer - up 2.7 per cent, rentals for housing - up 0.5 per cent, purchase of new housing -up 0.9 per cent, international air fares - up 2.4 per cent, overseas package holidays - up 2.8 per cent, and petrol which was up 0.4 per cent.
The main downward contribution in the June 2012 quarter was lower prices for telecommunication services, which reflected better broadband data caps and better-value cellphone services.
Fresh milk was down 4.6 per cent, fruit was down 3.2 per cent, audio-visual equipment was down 3.6 per cent, and second-hand cars were down 1 per cent.
Petrol prices rose 0.4 per cent the quarter to their highest recorded level. Still, prices fell late in May and continued to decline through June. Petrol prices rose at an annual 0.2 per cent pace.
"If petrol prices remained at their end-of-June level throughout the September quarter, this would shave 0.4 of a percentage point off the September quarter CPI movement," Statistics New Zealand said.
Non-tradable inflation slowed to quarterly pace of 0.5 per cent and was 2.4 per cent on an annual basis.
Tradable inflation, which covers items that are open to foreign competition, accelerated to a quarterly pace of 0.1 per cent after shrinking 0.4 per cent in the first three months of the year. Annual tradable consumer prices shrank 1.1 per cent from the same quarter a year earlier.
The inflation rise was weaker than markets or the Reserve Bank expected, said Westpac Chief Economist Dominick Stephens.
Given the main surprise was a lack of housing-related inflation, this data is an argument for more delay before the Reserve Bank considers increasing the cash rate, he said.
"That's not to say housing-related inflation is completely absent - the "home ownership" category, which includes the cost of building new houses, rose another 0.9 per cent to be up almost 3 per cent on a year ago.
"It's just that housing-related increases were less than expected."
Stephens said the data backs the Reserve Bank's view that the Canterbury rebuild and housing market resurgence will not generate inflation.
"Our current forecast is for a series of OCR hikes beginning in March 2013. That said, we doubt that the RBNZ is seriously considering reducing the OCR."
ANZ said a rise in non-tradable prices of 0.5 per cent was in line with the bank's expectations.
"Tradable prices, which rose just 0.1 per cent, were weaker than expected," said ANZ spokesperson Natalie Denne.
"Barring global meltdown, the next move in the OCR is up. However, it will take evidence of a sustained lift in core inflation to trigger OCR hikes."
The medium-term outlook remains "heavily clouded in uncertainty", Denne said.
That combined with the low inflation starting point and high amount of policy traction provides the Reserve Bank with the luxury of waiting.
"In such an environment OCR moves look some way off."
ASB economist Christina Leung also said the 0.3 per cent increase in the CPI was below the bank's expectations.
The weaker than expected inflation result was driven by weak tradable inflation, as subdued household demand continued to put downward pressure on the price of imported household goods, Leung said.
"While there are signs of a household recovery taking place, this is very gradual and retailers' margins remain squeezed.
"This is in line with recent business surveys pointing to a decline in retailers' pricing intentions."
As well as weak household demand, the high NZ dollar also contributed towards tradable inflation falling 1.1 per cent for the year to June, she said.
"Non-tradable inflation increased a modest 0.5 per cent over quarter two, in line with our expectations.
"As expected, the increase was largely driven by a 1 per cent increase in the housing and household utilities group."
-NZ HERALD ONLINE / BUSINESSDESK