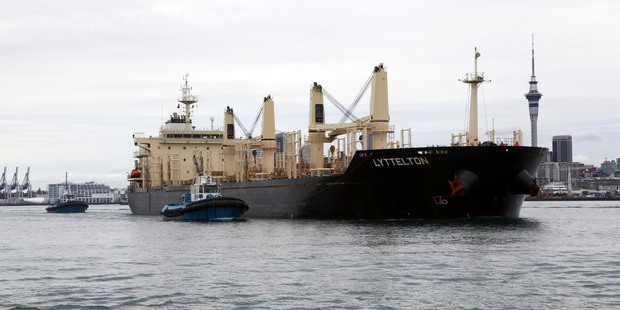 The biggest consignment of raw sugar ever shipped to New Zealand passed beneath the Auckland Harbour Bridge and was landed at Birkenhead's Chelsea refinery on Saturday.
The MV Lyttelton carried 32,250 tonnes of raw sugar from Australia - the first of the new season sugar cane harvested by Queensland growers, Chelsea said.
The company said the consignment was nearly 1300 tonnes greater than any previous shipment to the 128-year-old factory, and much larger than the typical cargo of about 27,500 tonnes.
Chief financial officer John Ellis said raw sugar shipments were limited by the type and configuration of vessels, the depth of the channel in the Waitemata Harbour and the available "air draught" beneath the harbour bridge.
It was unusual to have a ship capable of carrying more than 28,000 tonnes of raw sugar that met all of that criteria, Ellis said.
Chelsea said the refinery would take six weeks to process the consignment into a range of about 30 sugars and sugar-based ingredients supplied to food and beverage companies, the hospitality industry and grocery sector.
Some of the refined sugar would be exported back across the Tasman to Australia, as well as to Pacific Islands and Japan, the company said.
Chelsea said its Birkenhead site, which the refinery was built on in the early 1880s, was chosen because of its deep water berth.
The refinery had to be taken into account when the harbour bridge was built in the 1950s to ensure sugar-laden ships could pass beneath it. Chelsea said that as ships increased in size, their arrivals had to be carefully planned.