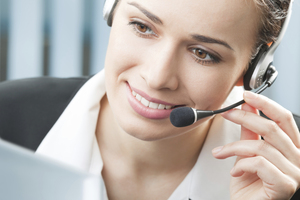 Thousands of frustrated callers are hanging up on understaffed call centres that keep them on hold for an hour or more.
In a survey yesterday - supposedly one of the quietest days of the week - several call centres kept the Herald on Sunday on hold for more than 10 minutes - and the Inland Revenue Department kept us waiting for 50 minutes.
At the start of this month, the IRD had 70,000 calls go unanswered in one 11-day period, including one Auckland man who tried for three days to get through.
The Auckland boat builder, who asked to be known only as Tim, was told by the IRD's automated system that he would have to hold for 90 minutes, because IRD's call-back service was not working for cellphones.
"They said they were busy because IR3 returns were due but there needs to be a better system for people calling from cellphones," Tim said.
"They know it is going to be busy. They are quick to charge if you are late but you can't get through to get help."
Public Service Association national secretary Brenda Pilott said most callers would be aggravated to wait more than 10 minutes before they got someone on the line.
Waiting more than an hour was beyond belief, she said. Often call centres were undertrained and short-staffed. The stress of finding the right answer once a call was answered could also "drive most people crazy".
The wait to speak with someone from Housing NZ's two call centres varied from a speedy three minutes to more than 10.
Spokesman Bryan McDaniel said the housing agency was "comfortably beating its target of having 70 per cent of calls answered within four minutes".
Calls to both Vodafone and TelstraClear result in about 4 minutes of hold time on average.
Though sometimes its waiting times were longer, Vodafone said it was proud to have all its call centres based in New Zealand.
"It means our customers are serviced in New Zealand by people who work for Vodafone," a spokeswoman said.
- APNZ