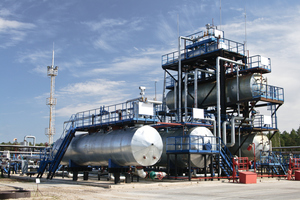 South Auckland engineering firm Flotech says manufacturing formerly carried out at its Wiri plant will be outsourced to North America and Europe when the factory shuts down this month, at the cost of 61 jobs.
Head of products Steve Rowntree said the factory, which makes gas processing equipment, would be gradually decommissioned over the next two weeks.
Flotech would retain 24 workers in New Zealand after the closure, including research and design staff.
Rowntree said costs, particularly freight, had become too high for the factory to remain in operation.
"Most of our products are being sold in Europe or North America and most of the parts that go into our plant [in Auckland] get purchased from the USA or Europe as well."
The strength of the New Zealand dollar had also been unhelpful, Rowntree said.
He said trading conditions for the company had been tough, especially with the sovereign debt crisis in Europe.
"General market conditions are pretty bad."
Rowntree said most of the staff who had lost their jobs at Flotech had already found new positions elsewhere.
"We've had numerous people wanting our staff - they've been calling continuously wanting [to employ] people."
However, Engineering, Printing and Manufacturing Union (EPMU) assistant director of organising Strachan Crang said the union had 37 members working at Flotech and many had indicated they would have to move to Australia because no jobs were available in this country.
Crang said the Government needed a strategy to ensure manufacturing jobs remained in New Zealand, including monetary policy changes to restrict the strength of the dollar.