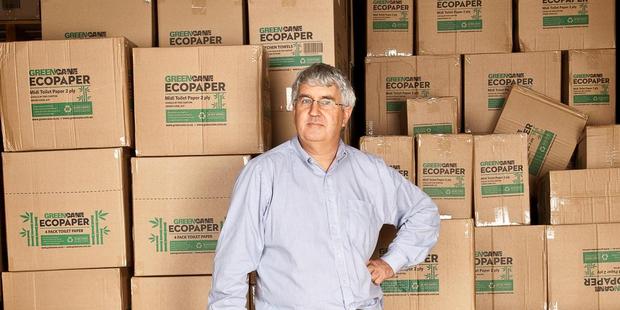 New Zealanders want to be able to buy eco-friendly alternatives to everyday products and it's the responsibility of manufacturers to provide them, says Greencane Ecopaper founder Geoff Arden.
His range of facial tissues, toilet paper and kitchen towels is made from bagasse, a waste product which is derived from sugarcane.
Over the past month, 20 Auckland New World and Pak'n Save supermarkets have started stocking the products.
Arden says his company is experiencing sales growth of about 10 per cent a month.
"My share of the market is really small but the fact that all these supermarkets have taken this on board has been amazing.
"I'm told it's unprecedented to get a product into 20 stores straight away."
He says Australia is beating New Zealand in terms of the availability of green products in supermarkets.
"In five years' time you might look back and say we're a bit early, but if you don't start you won't get anywhere."
As well as the supermarkets, 300 businesses stock his products and they are sold at organic shops throughout the country.
Arden says it makes sense to use a waste product to create what essentially are also waste products, rather than using timber.
"It's a choice. We're giving people an opportunity to choose something different."
The company aims to keep its prices down and all products retail for less than $4.
The bagasse is imported from sugarcane producers in countries which include Brazil, China and India.
Arden says producers in Australia simply dispose of it and "if we don't use it, it just gets wasted".