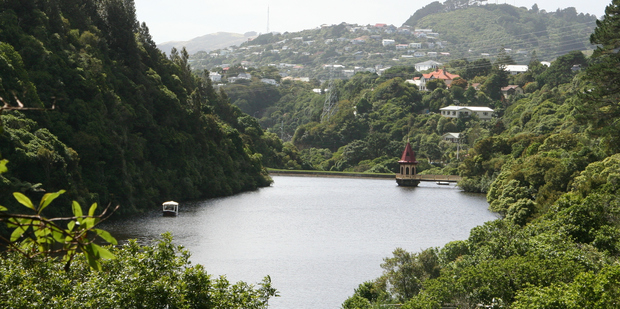 THE RIGHT JOB
It is unusual for those who once held the office of Auditor-General to take up positions on public bodies after they retire - the argument being that if they accept such roles, questions will be asked about their work keeping an eye on those bodies when they were the watchdog. Kevin Brady, who terrorised MPs with his work drawing the boundary between parliamentary expenses and electioneering costs, has made something of a break with that principle, by taking on the chairmanship of the interim board of Zealandia, Wellington's pest-free wildlife sanctuary. This is probably because Zealandia is one of those feel-good projects which, despite its many financial challenges, most people would like to succeed.
MBIE SPELLS MOBY
The new super-Ministry of Business, Innovation and Employment came into life this week, and a function was held last Friday to say goodbye to the old and to welcome in the new. The proceedings were as big as the new agency, with 90 minutes of speeches endured by the 300 who attended.
Most amusing of all was the attempt by the top honchos to stop people using the name "Moby" (as in the whale) and instead refer to the new behemoth as MBIE or "Embee".
But the Moby name is here to stay, and Labour's David Cunliffe seems determined to hunt it- though before he takes the literary parallel too far, he should remember what happened to Ahab. Also, while Labour is appalled at the new ministry, the current minister's vision of it as pro-business could easily be changed to pro-regulation under a different government.
Meanwhile, those in the ministry begin the long hard fight to first hang on to their jobs, and then, if they do keep them, work out what those new jobs are. All of which could help explain those surveys showing morale in the public sector is at its lowest in six years.
IN TOUCH
Now that's a job title: Visiting Professor of Networking. Yes, the Cass Business School - part of London's City University - has such a person, businesswoman Julia Hobsbawm, who reckons the skill of networking is "as invaluable to productivity and therefore economic performance as physical fitness is to overall health". It's obviously paid off for her.
HIGH-FLYER
New Zealand has gained another friend in high places, with the appointment of former Aucklander Brent Wilton as Secretary General of the International Organisation of Employers in Geneva.
Wilton is well known in business circles here, mainly for his work with the Employers and Manufacturers Association (Northern) until 1999, when he left for life in Switzerland.
HEY, COBBER ...
Will John Key finally make a breakthrough on getting transtasman recognition of imputation credits for dividends? Aussie governments have resisted the move, but now Key is trying a slightly different tack by meeting Australian business leaders, whose investments in New Zealand would make them beneficiaries of such a move. The hope is they will twist the arms of Julia Gillard's ministers, who need all the friends they can get.
GOOD DOG
The hunt is on for a new chairman for Solid Energy, after the well regarded John Palmer decided to call it a day before the SOE is partially floated. These are also interesting times for State Owned Enterprises Minister Tony Ryall. He was in the same job in the 1990s, when Solid Energy laboured under the weight of millions of losses from some very poorly handled foreign exchange deals. Now Ryall is looking to sell the asset he once called a dog for many millions of dollars.
WRIGHT'S STUFF
The Insider notes that the spray-tanner linked to jailed Bridgecorp boss Rod Petricevic, who unjustifiably fired her pregnant niece, is now selling beauty products on Trade Me. Janita Wright is a former director of Combined Tanning Supplies (CTS), which was liquidated in May. Before that, the Employment Relations Authority found that beauty specialist Veronica Kloeten had been unjustifiably dismissed from CTS while she was pregnant, and awarded her almost $25,000. But according to a liquidator's report, there is no money available to pay Kloeten. Wright is now operating a business called Cosmetologists, which claims to "do so much more than tanning supplies now". As well, she is selling beauty products, waxing supplies and tea-light candles on the Trade Me auction website. Wright is expected to be a witness in Petricevic's Serious Fraud Office trial, which is due to begin in September. The SFO alleges the Bridgecorp boss used company money to pay $1.2 million to a "sham" business run by Wright.