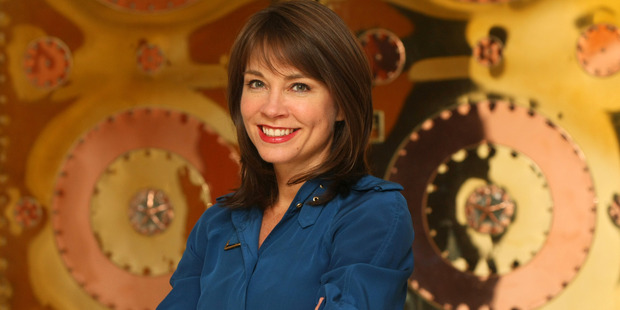 Saatchi & Saatchi New Zealand chief executive Nicky Bell wants to get the agency growing but says the change is about an evolution and not chasing past glories.
Two decades ago, Saatchi & Saatchi controlled 50 per cent of the ad market in this country, with the Wellington agency named among the top five "hot shop" agencies in the world. Now it is fourth largest in the local industry.
In February 2010, Bell was plucked from the heart of Adland - Madison Avenue in New York - to run an agency in tough times. There had been a succession of account losses over a prolonged period.
In two and a half years the agency is no longer down at heel and has the clear signs of renewal.
Taking over the ASB Bank ad account this month has provided the platform the agency needs to regain its heavy hitter stature.
All ad agencies have ebbs and flows, and it was tough amid the global financial crisis.
Bell was hired by global chief executive Kevin Roberts who holds up Auckland as having a special role within the network, rather like a global research and development lab at the end of the world.
"Kevin said it was not necessary to provide millions for [parent company] Publicis, but to realise a need to be different and to [be] self sufficient," she said. "To me it is more exciting than stabilising or keep something that is perfect."
The makeover of Saatchi & Saatchi has not been easy. New executive creative director Dylan Harrison was hired from London, but left for DDB Sydney after nine months.
He was replaced by Venezualan Antonio Navas, who worked with Bell in New York.
Winning the Sanitarium account in May 2010 was a big boost, but within weeks of starting the cornerstone account of Westpac, the bank announced they were resigning the agency for arch rival Colenso BBDO.
"It was a major piece of business to lose," Bell said.
"Getting another bank or any big new account was important," she said.
Saatchi's pursued the ASB business and the bank, which apparently found Saatchi & Saatchi "humble" and hard working, was impressed.
ASB Bank had been on its own excursion. Under short-term chief executive Charles Pink and marketing boss Deborah Simpson the long-running Goldstein ad campaign and agency Whybin TBWA were dumped.
The business was handed to new agency Droga 5, led by former Saatchi chiefs Andrew Stone and Mike O'Sullivan, who subsequently held the account for two years.
Roger Beaumont, head of marketing, said ASB is happy to be associated with the Saatchi brand which is still strong.
"It is still the case if you asked someone on the street to name five advertising agencies the first one they would come up with is Saatchi & Saatchi," he said.
Sexist attitude swiftly sorted
New Zealand-born Nicky Bell took over as chief executive of Saatchi at a testing time, having risen through the ranks at Ogilvy in Australia and the US.
"I was 20 when I started at Ogilvy in Sydney," Bell said. "Coming into a meeting room, people would think I was there because I was a secretary ... or that I was sleeping with someone."
She dealt with that attitude by delivering on her promises.
And what of the culture in the American corporate world?
"It was more complex politically. When I first arrived I had to work out how the place operated," she said. "It is the ultimate place for business - especially advertising."
And there was always the option of coming home.
"My husband and I went to New York on an adventure. If it did not work out we could return to our life down here."