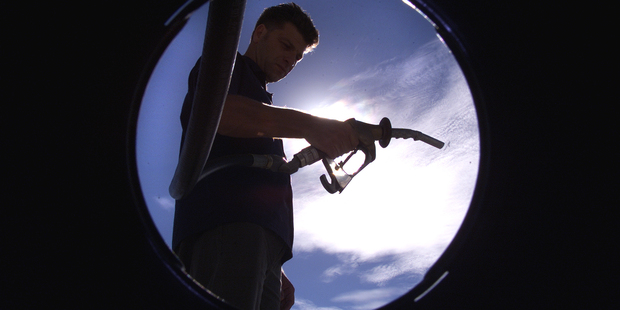 Retailers stand to benefit from consumers having a few extra dollars in their pockets as a result of a drop in fuel prices, an industry group says.
Z and BP's national price for 91 unleaded petrol sat at $1.969 a litre yesterday, roughly 25c lower than peak prices last month.
Prices have fallen even further in some regions, with 91 hitting $1.939 a litre at BP stations in Auckland this week, according to fuel transaction monitoring website PriceWatch.
BP managing director Matt Elliot said petrol had fallen below $2 a litre across the country last week for the first time since August last year.
Local motorists are benefiting from falling international oil prices - benchmark Brent crude hit an 18-month low of US$90.62 a barrel last week - and a strengthening kiwi dollar, which makes imported oil cheaper.
The dollar was trading at US78.88c yesterday afternoon, up from US75c at the start of this month.
New Zealand Retailers Association chief executive John Albertson said the money consumers saved on fuel would probably go into the retail sector, while retailers would also benefit from lower transportation costs for goods.
"When petrol prices go up you tend to see a bit of a contraction in retail and I think as prices come down - we're not talking huge dollars - consumers might have a few more dollars to go out and spend," Albertson said. "Every little bit helps."
Briscoe Group managing director Rod Duke said the fuel price drop would be positive, but it would not put an end to the tough trading conditions facing many businesses.
Some consumers might hold on to their fuel savings, Duke added.
Duke said that when petrol rose above $2 litre for the first time it had a very negative impact on retailing, but consumers had become accustomed to fuel being priced at such levels.
Signs of slowing growth in China, a worsening economic situation in the eurozone and increased crude production in Saudi Arabia - the world's biggest oil exporter - have combined to push international oil prices down.
Richard Hale, of oil analysts Hale and Twomey, said there were no immediate signs that the drop in crude prices would be reversed.
"Clearly there is more oil coming into the market ... there's still an oversupply situation and Opec, particularly Saudi, has been responsible for that," Hale said. "I would say [oil prices could drop] further but where that floor is it's a bit hard to say."