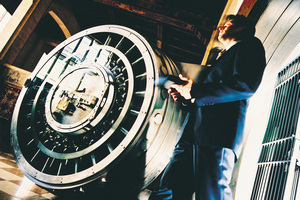 A new international survey has revealed that Australia's big four banks are the most profitable in the world.
The Banks International Settlements annual survey, published yesterday, reported that ANZ, Westpac, NAB and Commonwealth Bank make 20 per cent more profit than their overseas counterparts.
New Zealand banking experts were unconcerned by the survey's findings, particularly about ANZ and Westpac.
Banking ombudsman Deborah Battell said the banks were "transparent", publishing information about their profitability every quarter.
Although her office had received complaints about bank fees in New Zealand, she did not think they had increased in the past year.
Massey University banking expert Professor David Tripe said the results had to be understood in context, noting the Australian economy had not been as badly hit as some by the global financial crisis. And he said their performance could have a positive impact on the New Zealand economy.
"There's less pressure on the banks to pull out of New Zealand and cut back on lending in New Zealand," Tripe said.
"One of the things that may be happening in some countries in central Eastern Europe is that the foreign-owned banks there have been pulling back on their lending because of their weakness in their home countries," he said.
"In the case of ANZ and Westpac, there is not the same pressure for them to do that."