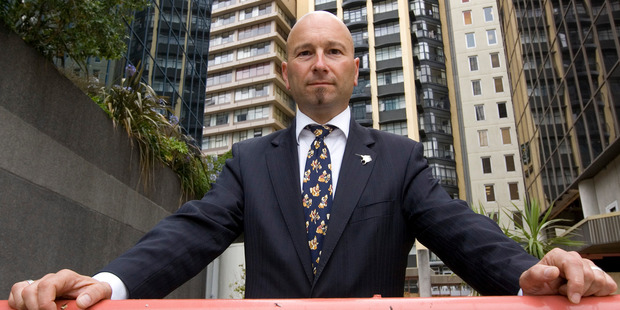 Wellington needs to start selling itself more aggressively to combat the ongoing trend of big businesses setting up shop in Auckland, says the head of a business association.
Yesterday, prominent Wellington lawyer Mai Chen announced she was moving north, looking to set up an office for her public-law firm Chen Palmer in Auckland after two decades in the capital.
The move was prompted by Chen Palmer now having 70 per cent of its clients in Auckland, Chen said.
This corporate drift to New Zealand's main city has been going on for 10 to 15 years, largely as companies looked to access Auckland's large population, said Paul Mersi, chairman of Grow Wellington.
"I don't think anyone's trying to push Wellington out of the way. Auckland has a natural population growth," he said.
"What we need to try and do is basically push harder than has been happening. Some places make a lot of noise and others have to make more if they're not a natural magnet."
There are certain "myths" about what Auckland may or may not offer, he said. If the capital is to retain and attract businesses, it needed to play to its strengths and emphasise its unique attributes.
"You don't want to overspin it but we need to make sure the right information is getting out there about Wellington. We have got to get out and make sure people are aware of what's on offer here," Mersi said.
"One thing Wellington has which Auckland never will is a compactness and a closeness which allows business to sit close to eachother. That kind of attribute will suit some businesses more than others."
Mersi said there is a perception that Wellington is much more dependent on Central Government than it really is.
"When there are changes in Government, there's a tendency to think that will affect the Wellington economy. Central Government administration makes up about 10 per cent of the economy here," he said.
"That's a bigger proportion than it tends to be in other local economies but it's not the be all and end all. There's a lot of other vibrant economic activity here."
Certain industries suited Wellington and were experiencing strong growth in the city, such as screen and digital, education, food and beverage, and electronic and IT businesses, Mersi said.
Kiwi success stories, Xero, TradeMe and Icebreaker, had all chosen to plant their headquarters in the capital.
The screen and digital industry, which had obviously boomed on the back of films like Lord of the Rings, made up 1.1 - 1.3 per cent of the local economy, he said. That was "above it's weight" on a national level but was clearly still a growing area.
Jeremy Harding, manager, policy and international at Wellington Employers' Chamber of Commerce, said a range of parties were working together to attract new businesses to Wellington.

"Wellington lost a lot of corporate head offices to Auckland in the 1990s but it's less prevalent now," he said.
"Private sector business activity has increased significantly in the last ten years or so but it's fair to say its growth has been outpaced by Auckland."
Harding also emphasised Wellington's size as a major selling point.
"The capital is a desirable place to do business for a number of reasons, not least its skilled workforce and its compact geography."
A major reason Telecom moved its headquarters from Wellington to Auckland in 2009 was to be closer to key customers, said spokesperson Jo Jalfron.

"There are many benefits in having a strong Auckland presence, including being close to our business customers who also have their headquarters in Auckland.
"I can't speculate on why other businesses may have shifted from the capital but one would assume the desire to maximise cost efficiencies remains high on the agenda of most companies," Jalfron said.
Auckland also had a wide geographical spread, with new business areas such as Albany and Highbrook meaning offices no longer needed to base themselves in the central city, she said.