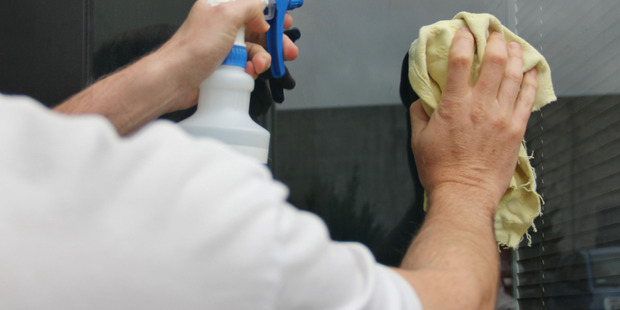 A Nelson cleaner has won an employment dispute centered around laws designed to protect the rights of vulnerable workers.
The Employment Relations Authority (ERA) transferred the case of Doran vs Crest Commercial Cleaning to the Employment Court in December 2010.
The ERA said the case needed to go higher because of "the significance that the Court's decisions will have on a large number of employees affected or potentially affected".
At the heart of the case was Part 6A of the Employment Relations Act 2000, created to provide protection to certain employees if, "as a result of a proposed restructuring, their work is to be performed by another person".
The Act covered industries such as cleaning, and food and laundry services, which are subject to frequent contract changes which leave employees vulnerable to restructuring or redundancy.
Roger Doran made a claim to the ERA in August 2010 that he had been unjustifiably dismissed by Dunedin based Crest Commercial Cleaning on July 31 2009.
Doran had been employed by Hills Cleaning Service to clean premises in Nelson occupied by Tonkin & Taylor, which Crest was then contracted to clean using a franchisee from August 1.
Part 6A gave "the employees a right to elect to transfer to the other person as employees on the same terms and conditions of employment".
The Employment Court ruled yesterday that Doran had validly elected to transfer his employment to Crest, despite the latter's argument that Doran did this too late.
The court found Doran had elected to transfer "on at least five occasions".
"By refusing to recognise and implement the employment relationship, Crest dismissed Mr Doran. That dismissal was plainly unjustifiable."
The court ordered Crest to pay Doran the amount of three month's lost wages, totalling $775.45, and compensation amounting to $4000 for distress caused to him.
Crest was also ordered to pay interest of 6 per cent per annum on the reimbursed wages, from January 1 2010 to the date of payment.
Crest earlier in the week called for a Ministerial Inquiry into the performance of the Employment Court of New Zealand after waiting over 12 months.
Crest managing director Grant McLauchlan said the main reason for the delay was the "poorly drafted and controversial Part 6A of the Employment Relations Act 2000".
In an open letter to MPs on April 5, Crest called for the repeal of Part 6A.
"Part 6A is not working for either employees or employers and fails in one of its main objectives - to provide meaningful protection to the most vulnerable employees."
Others in the industry had differing opinions on Part 6A, which was currently in the hands of Labour Minister Kate Wilkinson following a review in 2010.
Brian Young, chief executive of ISS Facility Services said he wanted Part 6A to be reviewed but definitely not repealed altogether.
"We're all frustrated that review hasn't been acted upon but to say we want it repealed is not true."
Young said it was important that vulnerable workers were protected and there were loopholes in Part 6A which needed addressing to ensure that.
"In its current form the legislation does not work and is not working. It needs to be fixed or changed."
One of the major issues is around the transfer of entitlements, such as what happens to an employee's accrued holiday pay when he or she switches to the incoming contractor, he said.
"A worker may not have taken a lot of holidays over ten years and then a small contractor could pick the contract up and take all your leave entitlement. And then if they go out of business, the employee could lose all that."
Jill Ovens, of the Service and Food Workers Union (SFWU), said its members were entirely supportive of Part 6A and did not want to see it touched.
She said it provided valuable protection to its thousands of workers and that for the most part, there were very few problems.
A few companies chose not to follow the rules, said Ovens, the union's industry leader for public and commercial cleaning.
The main problem was that outgoing companies were not giving full information to the new contractors.
"That sort of behaviour is not the act's fault, it's the way the employers are acting."
Ovens disputed Crest's claims that Part 6A was unclear about who was covered under the law.
"The schedule sets out very clearly who's covered."
SFWU members were generally treated very well and a few companies followed the protocols, said Ovens, the union's industry leader for public and commercial cleaning.
A spokesperson for Wilkinson said the minister was still considering recommendations made by the Department of Labour on Section 6A.