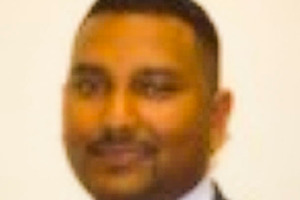 A case described as the most serious prosecution of a real estate agent under new regulations was heard in Auckland yesterday, although the defendant failed to appear.
Rajneel Raj, formerly of Remax Best in Henderson Valley, faced charges over properties in South and West Auckland. He allegedly used his mother's name on deals he stood to gain from financially, committed forgery, indulged in mortgage ramping and lived in a house he was selling.
A senior investigator with the Real Estate Agents Authority, Ross Gouverneur, said after the hearing that the charges were grave, describing them as "the most serious brought under the 2008 act".
Raj is alleged to have pocketed more than $180,000, mainly from the BNZ, after loan applications were approved at its Newmarket branch.
Judge Paul Barber, heading a panel of the Real Estate Agents Disciplinary Tribunal in the Auckland District Court, reserved his decision.
Luke Clancy, prosecuting for a complaints assessment committee formed by the Real Estate Agents Authority, described how Raj's alleged offending followed a pattern with many different properties.
In each of the cases, Mr Clancy told the court, Raj drafted a document for sale and purchase of a property but showed the price as being well above the actual offer and pocketed the difference, leaving the buyer to pay the over-inflated mortgage.
In some cases, properties were on-sold without any declaration that he stood to gain financially because an associate such as his mother had bought them.
Raj is charged with falsely representing the purchase price of 13 Piper Place, Manukau, as $634,000 when it was only $569,000.
Buyer Leemo Saolotoga gave evidence of how she had no deposit but met Raj who did not tell her he would get $62,000 if that deal closed. It was only when the higher amount appeared on a BNZ screen that she withdrew from the deal.
At 14 Andover Way, Manukau, Raj is charged with inflating the purchase price from $530,750 to $589,750 to deceive the BNZ, forging the initials of Adlin Singh.
Ms Singh gave evidence of how she met Raj when he was a Barfoot agent. She got $2000 for allowing money to be deposited into an account, but told the court she had not signed some documents on which her initials appeared.
Another witness, Killisimasi Sega, gave evidence of how he was told he could could receive "free gifting" and this would allow him and Toreka Sega to buy a house with no deposit.
At 12 Ballance Ave, Papatoetoe, Raj is charged with making a false agreement using his mother's name for a $394,000 sale when it was $370,000, to deceive the BNZ, and living at that address without the owners' knowledge.
The judge said a separate hearing would be set to decide on penalties, and Raj and witnesses might want to make applications. The matter of compensation to victims could be addressed then, he said.