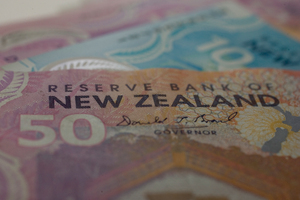 UDC Finance - the country's largest finance company - has doubled its half-year profits and climbed back to where it was before the near collapse of the industry.
The ANZ-owned business made a profit after tax of $18.7 million for the six months to March 31, up from the $9.1 million profit it made in the same period last year.
That is similar to the $17.1 million it made in the six months to March 31, 2008, before large numbers of finance companies froze up resulting in billions of investors' dollars being tied into repayment schemes.
Outgoing chief executive Chris Cowell said the result was driven by high lending activity, strong asset and customer growth while maintaining good loan quality.
"We have continued to focus on our core business of financing plant, machinery and equipment," Cowell said.
"In particular, we have concentrated on understanding the needs of our customers so we are better placed to help their growth."
UDC's loans and advances grew from $1.99 billion to $2.02 billion while its provision for impairments dropped from $54.4 million to $40.9 million.
The company's past due loans and advances fell from $196 million to $57.4 million while its individually impaired loans and advances fell from $77 million to $60.5 million.
The accounts show around 70 per cent of its business is in the North Island with 31 per cent based in Auckland.
Its largest area of lending was to the agricultural, forestry and fishing industry, to which it lent $345 million.
The company is funded through $1.46 billion in debenture stock and also has an $800 million loan facility with the ANZ of which it has drawn down $330 million.
New chief executive Tessa Price started with the company this week.