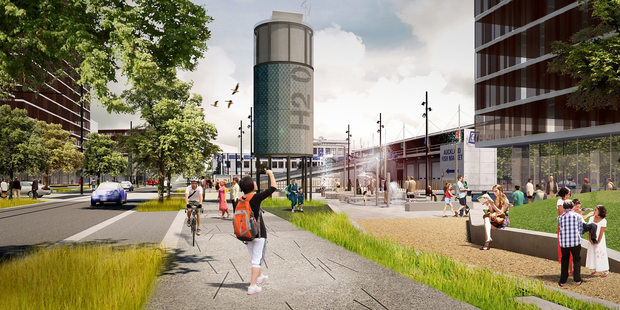 Designers of Auckland's new Wynyard Quarter precinct are planning to make the waterfront area pedestrian friendly.
Vehicles will be limited to 30km/h, walkers given priority and green areas connected to wide footpaths with street-side areas of vegetation.
Many apartment blocks are planned.
John Dalzell, chief executive of Waterfront Auckland, said the east-west axis which runs from Westhaven to the Viaduct Harbour had been established with the opening of areas such as Silo Park, Karanga Plaza and North Wharf.
Dalzell said the next challenge was to improve the north-south connections so Victoria Park was linked to the area's headland open space and the waterfront.
The revitalisation of Halsey St and Daldy St would begin next February, he said.