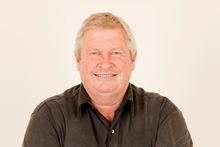 The repeated use of the word "pure" to describe a rugby game has led to speculation that a sponsor's reach has extended to the commentary team.
Sky Television commentator Ian Smith discovered new-found love for the word "pure" during the All Blacks opening test against Ireland.
The three-match test series is sponsored by Steinlager, which includes the popular Steinlager Pure brand.
Radio New Zealand's Media Watch programme has pointed out that during the match Smith used the word pure four times.
Early in the match Smith was asked for his opinion of a successful Ireland penalty kick, to which he commented: "It was pure, wasn't it".
The word was employed twice nine minutes later when All Blacks' first-five Dan Carter kicked a penalty of his own.
"What a pure strike that was, he had a big clearance area, too," Smith commented.
"Ireland have got to be very careful that they don't infringe within, say, 55m in this first half because he'll cover that easily.
"That is pure."
And when winger Julian Savea scored his second try after 27 minutes the word cropped up again when Smith described the movement during a replay.
"I think it went sideways, but it was a bit ugly from Zac Guildford, but that was pure, wasn't it."
Media Watch listener Malcolm Hunt, who alerted the show to the curious vocabulary, said Smith used the word pure again during a post-match interview.
"Are we witnessing a new trend in product placement?
"We get enough brand names creating visual clutter around and on the playing field," Mr Hunt wrote.
"Must we now endure audible product placements by sports commentators during the game?"
Smith did not return calls last night, but Liz Read of Lion - the makers of Steinlager - said the use of the word was coincidence.
"Quite simply the answer is there is zero link between his use of that word and our sponsorship arrangements with the NZRU.
"The commentary is all in the domain of Sky, and our sponsorship arrangement is with the NZRU.
"There is absolutely no link whatsoever."
And Sky spokeswoman Kirsty Way said there was no contractual agreement between it and Lion to use certain words during commentary.
"I haven't been able to speak with [Smith] ... but I'm 99 per cent sure it was just the use of a word and it's just coincidental."
The word pure seemed to have dropped from Smith's commentary during Saturday's second test match - a scrappy game edged 22-19 by the All Blacks.
By Nicholas Jones

Email

Nicholas