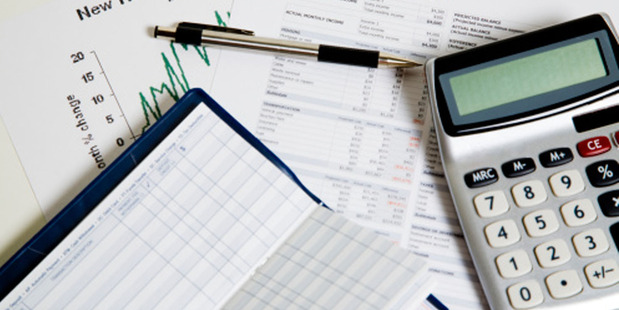 There is still a strong trend towards companies using professional external accountants rather than taking the DIY route, according to a new survey commissioned by BankLink.
Taking professional advice from an accountant when choosing an accounting solution means less confusion, saves time and can help drive business performance, according to BankLink, which processes accounting records for approximately 30 per cent of all New Zealand small/micro businesses.
According to the Colmar Brunton research commissioned by BankLink, 49 per cent of SMEs are reaping the rewards from getting expert advice on selecting their accounting solution. They report high levels of happiness (95 per cent) and confidence (94 per cent) in using this solution.
A key frustration cited by the 700 plus NZ SMEs interviewed was the time required to do their books, particularly among those using spreadsheets (36 per cent), paper-based records and cashbooks (both 21 per cent).
The more 'feature-rich' cashbooks were shown to be the most time-intensive. More than 42 per cent invested over 11 hours on their bookwork on a bi-monthly basis, a high percentage still entering transactions manually.
Richard Reese, BankLink General Manager of Operations, said the survey results highlight the value of professional accounting advice, and the opportunity for accountants to take a more active role, for instance recommending the best accounting solution for their clients.
"The array of accounting solutions available can be confusing and leads to many SMEs selecting a full 'bells and whistles' package thinking it will be the best option. The risk is that these solutions can be expensive and time consuming and don't match what the SME actually needs. While 'DIY' solutions are great products for some people, it's not a case of one-size-fits-all," Reese said.
Nearly 40 per cent of SMEs said that they only occasionally received advice from their accountant that went beyond standard GST and compliance work, leaving the opportunity for accountants to do more.
"Rather than the SME attempting to complete as much of their bookwork as possible in isolation, they need to appreciate the value that their accountant can provide and work collaboratively with them. This helps ease some of the pressures that SMEs face," said Reese.
Alex Melrose, owner of VetCare, a veterinary hospital, cattery and retail store in Grey Lynn, took advice from Johnston Associates Chartered Accountants when deciding what accounting solution to use for his business. Melrose now receives all the information needed for understanding and managing his cash flow, saving him a lot of time.
"Prior to implementing BankLink, I was spending hours each month doing my accounts even when my business was much smaller," said Melrose.
"I no longer have to send my accountant paper bank statements or search for my receipts as everything is automated. My time spent on bookwork has been reduced by 90 per cent. It now only takes me 30 minutes a month."