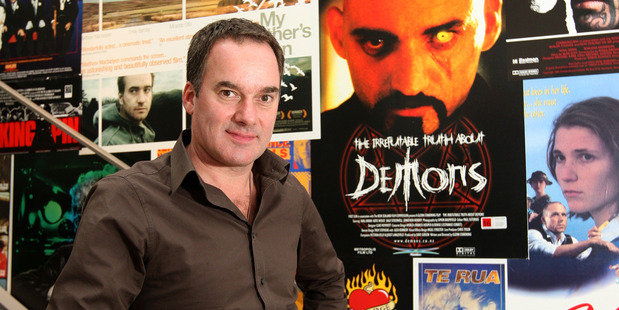 The Film Commission has warned film-makers it may have to cut back further on the number of films it helps finance as it wrestles with static Government funding and a drop in income from other sources.
The commission's statement of intent said funding from sources such as the Lottery Grants Board and income from films had dropped significantly in the global recession.
Private investment in films had also slumped since 2008, making it hard to get movies off the ground.
The commission said it aimed to fund four substantial feature films a year, but that was in jeopardy and a Government review of the screen sector could mean worse news. It had used reserves to cover deficits so far, but those would be exhausted by 2014-15.
"Without additional funding sources, we anticipate a decrease in the number of feature films we can support." The maximum amount put towards any one film was cut from $2.5 million to $2 million in September 2011 to stretch funds and "encourage film-makers to find other funding sources to supplement ours".
However, private investment was increasingly hard to get. Before 2008, it had paid an average of 20 to 25 per cent of a film's budget. That dropped to 7 per cent in 2011 and was 12 per cent this year.
The global recession had meant fewer opportunities to raise international backing, fewer film distribution companies and more competition.
"It is harder than ever to finance the production of films and there are fewer companies willing and able to buy the films that do get made."
The statement also expressed anxiety about the Government's review of the screen sector, due this month, saying it "could have a dramatic impact on our funding and expenditure".
The Government is considering whether to continue the Screen Productions Incentive Fund, set up under Labour in 2008 to fund some television programmes and films with a budget of more than $2.5 million.
Grants under the scheme can cover up to 40 per cent of the total cost and the commission can top that up by co-investing in the film itself.
That was due to end next year. Last year about $10.5 million was injected into productions in grants and in co-investment with the Film Commission.
If that scheme were discontinued, the commission's large feature-film spending would drop from $12.9 million to $8 million by 2013-14. Spending on short films and initiatives such as training of directors was also expected to be cut as reserves ran out.
Last month, the Herald revealed that Film Commission chief executive Graeme Mason had spent more than any other public sector chief on travel in the previous 18 months - $113,657 - attending overseas film festivals and promoting New Zealand-made films.