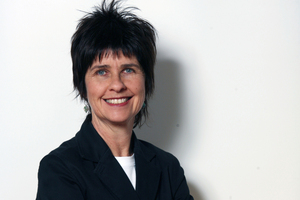 Claire Massey is professor of enterprise development at Massey University. Photo / Supplied
Experts in entrepreneurship will converge on New Zealand this week for the International Council of Small Business World Conference. Why is the event so important for small businesses around the world?
What is the purpose of the conference?
The aim of the ICSB World Conference is to bring together people with a passion for entrepreneurship and small business. It is an opportunity for people from all parts of the world to share ideas. This is a once-in-a-lifetime opportunity to hear, and interact with, the best brains on entrepreneurship and SMEs in the world. The event is the primary mechanism for exchanging the new knowledge that emerges from the research community, and for discussing questions from small businesses. The conference has 18 tracks, or topic streams, and each includes papers by world experts in their fields.
Topics include indigenous entrepreneurship, education and training, social and economic development, small business management, new venture creation, female entrepreneurship, sustainability and this year's theme, Leading from the Edge.
What makes New Zealand SMEs different from those in other countries?
New Zealand is distant from large population bases, with a small but highly educated domestic population.
I would say it is a country that is relatively recently settled - by people who have had to be self-reliant in their responses to the environment. That's why we chose Leading from the Edge as the New Zealand conference theme.
The best New Zealand firms have found ways to turn these characteristics to their advantage - by being innovative, outward looking and collaborating. Success stories of firms that do this well abound. Weta (and its spin-off companies) is a perfect example of a firm that has made the most out of these factors - to create a cluster of firms that is genuinely "leading from the edge".
One of the other special things about the New Zealand SME sector is the visibility of Maori entrepreneurs - and they bring their own products and services to the market, as well as a way of working that is unique to New Zealand.
Being small, SMEs can often be more flexible and innovative. What are some of the areas where SMEs are leading the way?
The huge technological shifts over the last decade have opened up new possibilities for smaller firms and the entrepreneurs who run them. They have made it possible for small firms to compete with those that are large - technology has completely changed the way businesses get their products/services to the market.
Another area where small firms often lead is in the area of sustainability. For the small firm, the values of the owner are influential in the way the firm operates. The best of them don't wait until the Government brings in a new regulation requiring them to do something - they do it because it is something they are personally committed to.
Does the SME sector provide opportunities for economic development for all sectors of society?
Absolutely. It is well recognised that entrepreneurship provides a path for people from all sorts of backgrounds. Many immigrants start their working lives in a new country by running a small firm, and self-employment provides an outlet for many people to move into the labour force in a way that suits their personal circumstances (for example, care of a family).
The consequence is that SMEs are run by women or people from ethnic minorities within a country, and this needs to be encouraged.
YOUR QUESTIONS
We want to solve your business problems. From tax to recruitment - every week, with the help of specialists, we will answer your questions on any business topic. Send questions to Gill at: Southgill1@gmail.com