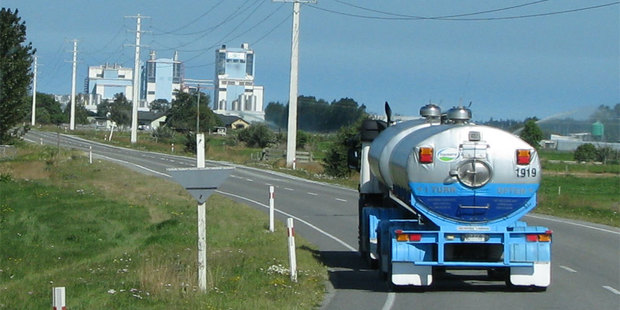 Fonterra appears to have passed another crucial hurdle on the way to the June 25 special vote on the proposed Trading Among Farmers initiative, to create publicly investable units in the cooperative which runs New Zealand's largest global business.
Parliament's primary production select committee report-back on the Dairy Industry Restructuring Amendment Bill has deleted a clause which Fonterra said would have stopped TAF in its tracks, by preventing Fonterra from acting against any attempted winding up of the Fonterra Shareholders Fund, which will issue units in the proposed $500 million fund.
The offending clause said Fonterra "must not engage in any conduct that limits the ability of unitholders to liquidate the fund".
Fonterra had warned the provision as originally drafted "cannot be accepted, and would prevent Fonterra from launching TAF".
Select committee chairman Shane Ardern said there had been fundamental changes to Section 109, which contained the clause, mainly because the Commerce Commission had complained it made watchdog role on the milk price-setting process ambiguous.
Most of the bill deals with creating a robust, transparent system of regulation for setting the Farmgate Milk Price, the calculation at the heart of the way the cooperative determines its 10,500 farmers' income from their dairying operations.
Farmers fear the FMP could be manipulated by investors in the tradable units to favour dividends, rather than payouts to farmers based on milk production, and the new process is intended to prevent that.
The Labour and Green parties both issued dissenting minority reports, with the Labour position supported by New Zealand First, and the Greens arguing opportunities had been lost to incentivise sustainable dairy production in the new capital structure.
Labour questioned the need for TAF and criticised how little time it said the select committee had to consider the draft legislation, whose passage is one of five "bottom line" necessities for TAF to go ahead.
Labour argued the bill should contain provisions limiting "the proportion of Fonterra share securities that can be traded in the market by non-suppliers."
Fonterra will ask farmer shareholders to enshrine constitutionally an upper limit of 20 per cent for the Fonterra Shareholders Fund, although it would be managed within a seven to 12 per cent range as a matter of policy, with a fully disclosed process when those thresholds are breached.
Nonetheless, Labour said this "could lead to pressure to demutualise the company. We believe such a protection for the co-operative is needed in law."
A Fonterra spokeswoman said the company was studying the report-back before commenting.