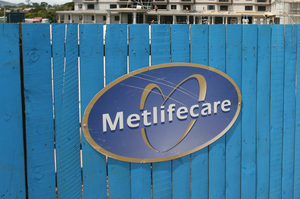 Shareholders in listed retirement village owner Metlifecare will gather on June 21 to vote on a controversial $216 million merger deal.
The company announced the date of the special shareholder meeting this morning and issued a detailed letter to investors, outlining the matters to be decided.
The views of minority shareholders will be heard but Australia's Retirement Villages Group, with just over 50 per cent, is barred from voting.
Whether minority shareholders have been appeased after some changes to the deal is yet to be seen.
They have remained noticeably quiet in the last few weeks but some have been working quietly behind the scenes in an attempt to change aspects of the deal which sees the company buying assets from related parties including the majority shareholder.
An independent report from Northington Partners issued this week concluded the deal was fair to minority shareholders, who it said should focus on price.
Metlifecare aims to grow considerably and take on rival like Ryman Healthcare via the three-way merger.
Independent Metlifecare directors Brent Harman and John Loughlin are encouraging shareholders to agree to the deal.
Their letter, also out this morning, referred to "feedback" from institutional shareholders and how that resulted in enhancements to the merger terms.
The deal was an ideal opportunity for the company to buy assets which are a good fit for Metlifecare, Harman and Loughlin wrote.
* Special meeting, 11am Thursday June 21 at Ellerslie Convention Centre, Auckland.