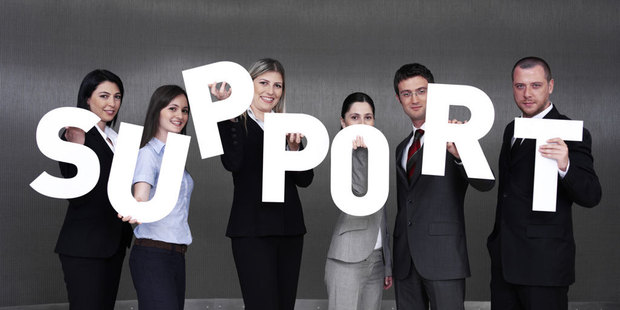 A while ago I met with a person called Frank who had a refreshingly different approach to business.
Frank owns a firm that employs temporary staff to do manual work in factories. He told me something he did for one of his new clients. This client needed some workers to clean up the area in front of their business. The job required three workers for about a week.
So Frank provided three temporary workers to do the necessary work. Things went well for about four days and then Frank's client told him that two of the workers he had hired to do the cleanup work had not turned up.
This was a common problem for Frank in his line of business. So Frank rang a number of people he had as backups for just such a situation.
Unfortunately this one time, at very short notice, he wasn't able to get any replacement staff to do the work.
So what did Frank do?
Frank went to his client's business and did the work himself. He spent about six hours cleaning up rubbish with the other temporary worker that had turned up. Now Frank was not dressed at all to do this type of work. He had smart casual clothes and he wore these to do what was very messy and dirty work. His clothes all had to be dry-cleaned when he had finished because of the state they were in. However the job for his client was completed on time.
Frank's client was both amazed and thrilled at what Frank had done. The client told Frank they had never had such incredible service from any employment agency. And he was quickly given another very large and lucrative assignment from this same client.
What Frank did for his client was a wonderful example of what marketing legend Jay Abraham calls the strategy of pre-eminence.
As Jay explains in his excellent book 'Getting everything you can out of all you've got', the strategy of pre-eminence is quite simply the ability to put your client's needs always ahead of your own. Become their trusted adviser, their friend. Treat them the same way you would want to be treated.
One way to use pre-eminence is to pitch in when your client needs help.
This shows them you care and you position yourself as being genuinely different from most people they do business with.
My client Frank who did the messy clean up work himself was a wonderful illustration of someone who is prepared to help out his client even when it inconvenienced himself.
Example: A FedEx dispatcher got a frantic call from a tearful bride-to-be whose gown had been misrouted the day before her wedding. The alert dispatcher located the gown in a distant city and had it flown to the distraught client's city by private plane. The gown arrived in time for the young woman to wear it at her wedding. The rescue effort was expensive, but it became the talk of the wedding reception and no doubt caused many executives attending the ceremony to start using FedEx.
Helping your client out can be as simple as recommending a resource or person that may help them to solve a problem they have.
Example: I met with a client a while ago and they told me they were unhappy with the service they were getting from their current accountant. I recommended a very good accountant they could talk to. This new accountant recommendation is already worth several thousand dollars more money in this client's pocket every year. And all it took for me to help was give a good recommendation.
Action Exercise:
What are five ways you could help out some of your clients or customers this week?
'Wherever there is a human being, there is an opportunity for kindness.'
Seneca
Graham McGregor is a marketing consultant and the creator of the 396 page 'Unfair Business Advantage Report.'
www.theunfairbusinessadvantage.com
(This is free and has now been read by business owners from 27 countries.) You can email Graham on graham@twomac.co.nz