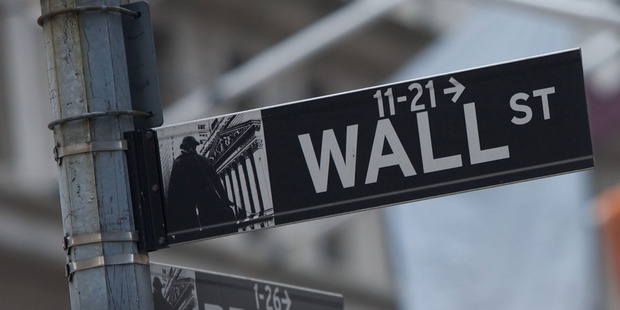 A report that the IMF has started discussing contingency plans for a rescue loan to Spain helped stocks rally. Photo / AP
As the pendulum swung back towards pro-bailout parties in Greece ahead of this month's vote, there were reports that the International Monetary Fund has begun preparing for a potential rescue loan for Spain.
The IMF has started discussing contingency plans for a rescue loan to Spain in the event the country fails to find the funds needed to bail out its third-largest bank by assets, Bankia, the Wall Street Journal reported on today, citing people involved in the handling of the Spanish crisis. The IMF denied the report.
The report helped Wall Street stem declines earlier in the session. In late afternoon trading in New York, the Dow Jones Industrial Average eked out a gain of 0.04 per cent.
The Standard & Poor's 500 Index fell 0.18 per cent, recovering from earlier losses of as much as 1.1 per cent, and the Nasdaq Composite Index declined 0.51 per cent.
"Any plan that could help with capital will cause our markets to rally as we're still so dependent on how the situation in Europe plays out," Neil Massa, senior trader at John Hancock Asset Management in Boston, told Reuters.
Also adding to optimism about euroland was the latest poll from Greece. Of 1,128 people surveyed by Marc for Athens-based Alpha TV, 26 per cent said they'd vote for New Democracy, 24.3 per cent for Syriza and 12.5 per cent for the Pasok party. New Democracy and Pasok both support the bailout program, while Syriza does not.
Even so, Europe's Stoxx 600 Index ended the day with a 0.5 per cent decline for the session.
Meanwhile, HSBC lowered its year-end prediction for the euro against the US dollar, citing the pace of deterioration in the region's debt crisis, Bloomberg News reported.
The bank predicts the euro will strengthen about 9 per cent to US$1.35 by the end of 2012, down from a previous forecast that the currency would climb to US$1.44, the highest among 57 financial companies' estimates compiled by Bloomberg.
Today's data on the US economy were mixed. Reports on employment and business activity in the Midwest were disappointing, though there were encouraging signs from retailers including Target reporting better-than-expected sales.
Private employers created 133,000 jobs in May, according to ADP Employer Services. The gain fell short of economists' expectations for a 148,000 increase. And Labor Department data showed first-time claims for unemployment insurance payments increased by 10,000 to 383,000 in the week ended May 26.
"The economy is growing at an anaemic pace and the job market is showing some signs of hesitation in the pace of hiring. There is a lot to worry about," Paul Edelstein, an economist at IHS Global Insight in Lexington, Massachusetts, told Reuters.
Tomorrow, a report is expected to show US nonfarm payrolls climbed 150,000 in May, following a gain of 115,000 in April.
Meanwhile, the Institute for Supply Management-Chicago said its business barometer dropped to 52.7 in May, from 56.2 in April. That's the lowest since September 2009.