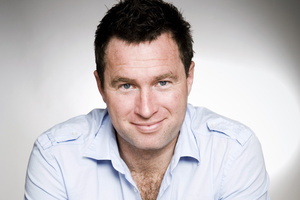 A New Zealand company named among the world's most effective social media communicators says the recognition is vindication that its unique way of doing things works.
Angus Allan, general manager of Epicurean Dairy Co, in Avondale, which produces The Collective gourmet yoghurt and cheeses, said being named in the Social Brands 100 shortlist for 2012, with big names such as Cadbury, Sainsbury's and the Ellen DeGeneres Show, was a huge honour.
Last year, Dell took the number one spot.
The final rankings from the shortlist will be announced on Tuesday. Allan said, "To be number one would be amazing. But to be in the top 10 would be equally amazing."
Allan said his company, which marketed only through Facebook, Twitter and Pinterest, found social media a good way to get in touch with customers directly. It was able to find out more about its consumers and get immediate feedback.
The Collective NZ has 3400 likes on Facebook and runs a feed of tweets on its website.
Allan said that, as a small company focused on building its brand, the international recognition of inclusion in the Social Brands 100 was invaluable. "This award is a nice badge to have - it gets you noticed globally."
Over the past two years, the company had experienced compound growth of 300 per cent and increased from a staff of seven to 40. It developed out of a merger with Canaan Cheese, previous owners of the premises.
The Collective NZ is the first New Zealand company to feature in the Social Brands 100, which is collated by British social media marketing specialists Headstream.
Allan said he was not sure who nominated the company for the award. Once the nomination was received, judges monitored nominees' social media activity for several months, before deciding on the shortlist.
"We had texts from the judges saying, 'You guys are so passionate'," Allan said.
The company is expanding into Australia and Britain. Because of the nature of its products, only the company's intellectual property is exported - things such as the brand, recipes, positioning and social media strategy.
Allan said social media had to be uniquely tailored to each area to be effective.
He hopes to expand to claim 10 per cent of the yoghurt market in New Zealand, a lofty goal when up against major rivals such as Fonterra and Goodman Fielder.
But, with the gourmet yoghurt market cornered, he is confident.
"People buy on taste. We pride ourselves on making things that taste really good."