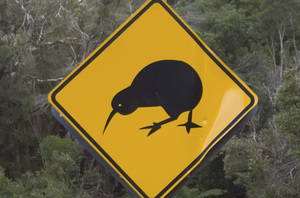 Industry leaders say it's no surprise the Government has decided to delay the introduction of auto enrolment for KiwiSaver but are pleased there were no further cut-backs to the scheme's subsidies.
As part of the Budget announcements Finance Minister Bill English and Commerce Minister Craig Foss said the Government would defer a proposal to automatically enrol all workers who are not already in KiwiSaver by 2014/2015.
Presently only those who change jobs are auto enrolled in the retirement savings scheme.
But English said that was now not possible without putting the Government's ability to return to surplus at risk.
The proposal is expected to cost $514 million over four years to bring in.
"Public consultation will now be deferred until after 2012 and the policy won't be implemented until after 2014/2015."
Investment Savings and Insurance Association chief executive Peter Neilson said the delay was disappointing but not surprising.
He said there was already a growing pension gap between New Zealand and Australia and if New Zealand did not doing something soon to get more people saving it would continue to increase.
Tower head of investment Sam Stubbs said auto enrolment would have been a nice to have earlier rather than later but the delay was "hardly surprising."
"It's more important that they have retained the level of KiwiSaver contributions."
English and Foss also took the opportunity to set a date for the introduction of a new disclosure regime for KiwiSaver providers.
From April 1 all providers will have to produce quarterly reports and one larger annual report containing standardised information on returns, fees, assets, key personnel changes and any conflicts of interest.
KIWISAVER
* Auto enrolment delayed beyond 2014/2015.
* New disclosure rules to come in from April 2013.
* Review of default providers with final decision by December.