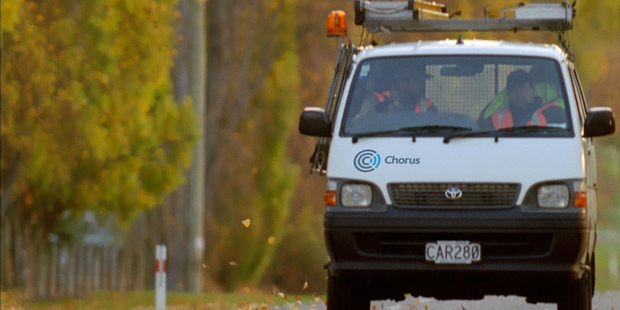 Chorus, the telecommunications network operator spun out of Telecom last year, will spend as much as $965 million over the next two years in the roll out of its ultra-fast and rural broadband networks.
The company expects to spend between $334 million and $355 million in the seven remaining months of financial year 2012, and between $560 million $610 million in 2013, according to its investor day presentation. Chorus will spend the money on rolling its fibre network and upgrading its ageing copper lines. It spent $410 million on capex in 2011.
The network operator expects to spend between $1.4 billion and $1.6 billion on capital expenditure during the UFB build period, of which the government will pay $929 million, and Chorus will spend between $471 million and $671 million.
"These are massive programmes of investment in New Zealand's network capability," chief financial officer Andrew Carroll said in a statement. "We expect fibre related capex to account for about 80 per cent of gross capex spend this year and next."
Chorus will fund up to $260 million of this year's capex, while government investment will contribute up to $95 million. In 2013, the telecommunications company is set to put up a further $400 million, along with government contributions of up to $210 million.
"Our focus now shifts to our longer term objectives," said chief executive Mark Ratcliffe. "We are working closely with our customers to help them transition to a fibre world, while also building our fibre network and operating our copper network more efficiently,"
Chorus was carved out of Telecom in November as part a pitch for the company to shed its regulatory burden and let the network company participate in the government's $1.35 billion UFB project.
Its copper lines are still subject to regulatory oversight, and earlier this month, the Commerce Commission indicated it wants to cut the price on the averaged price of the unbundled copper local loop (UCLL).
UCLL lets retailers use the copper network between an exchange and an end-customer's premise to offer their own voice and broadband services.
The shares rose 1.6 per cent to $3.20 in trading yesterday. The stock shed 15 per cent after the draft Commerce Commission decision on UCLL pricing.