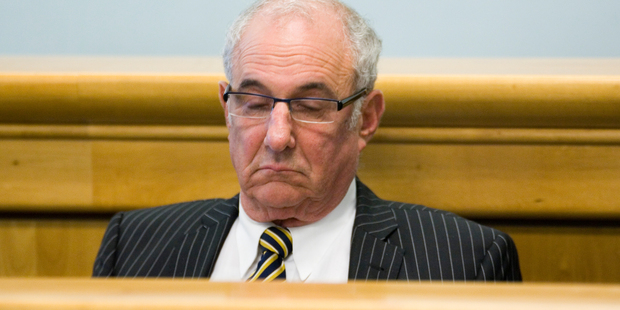 Reparations from convicted Nathans Finance directors should be distributed to out-of-pocket investors by the court rather than go to the failed finance company's receivers, the Crown says.
Furthermore, the Crown said compensation should only be paid to those who put in new funds or reinvested during the directors' offending instead of all investors who had money in Nathans.
Three former Nathans' directors - Kenneth (Roger) Moses, Mervyn Doolan and Donald Young - were found guilty of making untrue statements in the company's registered prospectus and investment statement dated December 13, 2006.
Nathans Finance went into receivership in August 2007 owing about $174 million to 7000 investors.
Moses was sentenced to two years and two months' jail and ordered to pay $425,000 in reparations.
Doolan was sentenced to two years and four months' jail and ordered to pay $150,000.
Young was sentenced to nine months' home detention plus 300 hours of community work and reparations of $310,000.
Another former Nathans director, John Hotchin, who pleaded guilty to Securities Act charges and gave evidence in the Crown's case, was sentenced to 11 months' home detention, 200 hours' community work and ordered to pay $200,000 in reparations.
However, the High Court has yet to decide how these funds will be distributed and which investors are eligible for the reparation.
Lawyers for Nathans' receivers said last month that all of the failed finance company's investors were "victims" and the reparations could be dispersed to the receivers, PricewaterhouseCoopers, and used "for the investors' benefit".
"Distinguishing between the victims of the offending in this case would be arbitrary and not in the interests of justice," the receivers said.
But in a reply filed with the court this month and obtained by the Herald yesterday, the Crown said investors who put in money before the misleading prospectus did not suffer losses because of the offending.
"There is no jurisdiction for reparation payments to be made to them [these investors] and it is not unfair that they do not receive reparation," the Crown submitted.
There was no link between the offending and Nathans' ailing financial health leading up to the company's collapse, the Crown said.
"The losses these investors have suffered were caused by other factors," the Crown said.
"The [company's] deterioration occurred because of poor corporate governance, other failings and arguably market conditions."
The Crown also submitted that the receivers were not eligible to receive reparations and said the court registrar should be responsible to distribute payments to investors.
"Nathans' receivers cannot receive the reparations for the benefit of all investors. Reparation must be paid to each investor individually, as the persons who have suffered the loss or damage," the Crown said.