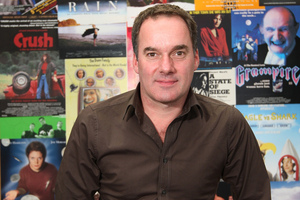 Film festivals, museum exhibitions and tourist junkets are some of the things public service chiefs attended while spending more than $3.3 million in taxpayers' money on travel in just 18 months.
A Herald survey of 120 state-sector CEOs show each spent an average of $28,000 on international and domestic travel from the middle of 2010 to the end of last year.
Three Government-funded bodies spent more than $100,000 on flights, taxis and accommodation for their bosses in that time.
State Services Commissioner Iain Rennie ordered in August 2010 that all expenses be publicly released every six months, including hospitality and gifts received by chief executives, to "increase the levels of transparency around the use of public funds".
Three sets of expenses have been released so far, with each six-monthly travel bill increasing from $1.01 million, to $1.18 million then $1.47 million.
The total for the 18 months is $3.36 million and the highest individual bill for six months was $68,640. The top spender was Film Commission chief executive Graeme Mason, who spent $113,657 on domestic and international travel.
He is now at the Cannes Film Festival in France after trips in the second half of last year to the Venice and Toronto film festivals to support the film The Orator, funded by the Film Commission. The flights cost $13,093 and hotels in both cities totalled $4434, with a stopover in a London hotel totalling $1576.
Mr Mason said the Film Commission was unique among NZ agencies in that it operates in an international sphere and a competitive, commercial environment, while also fulfilling cultural and capability building goals.
"To achieve this, we forward plan and budget to attend key international markets and festivals. We do this with a clear strategy and objective to promote our country's films, our filmmakers, support trade and the New Zealand brand and to maintain and grow our screen sector industry, which last year was worth $3 billion to the NZ economy."
The Ministry of Primary Industries, whose director general is Wayne McNee, was the second largest spender over the 18 months with $102,807. But the total ballooned because the tally counted the expenses of both the Ministry of Fisheries and the Ministry of Agriculture, which merged last year.
In third place was Kevin Bowler of Tourism NZ with a total travel bill of $101,418. In the second half of last year, Mr Bowler travelled with Prime Minister John Key, who is also Tourism Minister, to India and Singapore.
He also joined another minister, Jonathan Coleman, in China and then embarked on a World Travel Market trip to Europe and the United States.
Tourism New Zealand chairwoman Kerry Prendergast defended the spending and said the organisation's role was to market New Zealand internationally as a visitor destination to maximise economic benefits for the country.
"TNZ operates 11 offices in 10 countries, with two offices in New Zealand. Travel is an integral element of chief executive Kevin Bowler's role in order to market New Zealand offshore, engage with key stakeholders and to lead his staff."
Three chief executives of Customs, known as the Comptroller, racked up $92,184. Martyn Dunne spent nearly $50,000 in one six-month stint, including $28,600 on overseas travel to World Customs Organisation meetings in Shanghai and Brussels and an Apec meeting in Tokyo. His successor John Secker spent $18,000 travelling to Brussels, Paris and London for international meetings.
Customs was followed by the Accident Compensation Corporation on $88,151, most of it by former chief executive Dr Jan White.
The head of Te Puni Kokiri (Ministry of Maori Development), Leith Comer, spent $86,331. Most was on domestic travel but included three separate trips to China, Hong Kong and Taipei at a cost of $25,000 over the 18 months.
A spokeswoman said TPK worked closely with Maori communities through a nationwide network of regional offices.
"From some of the first on the ground to help out in the wake of the devastating Christchurch earthquake, to the recent weather bomb that hit Taranaki this year: Te Puni Kokiri staff are working with communities across New Zealand and in a range of ways."
Te Papa Wellington also made the top 10 list of travellers with $83,641.
Michelle Hippolite shares leadership responsibilities with Michael Houlihan and the pair spent $30,964 on international and domestic travel in the second half of last year.
The biggest-ticket item was a $16,000 trip Ms Hippolite took to France and Austria in September.
She attended the opening of E Tu Ake at the Musee du Quai Branly in Paris, a cultural exhibition now showing in Mexico.