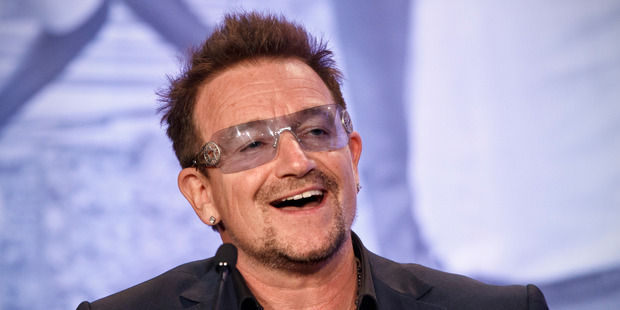 U2 frontman Bono has laughed off claims he will become a billionaire on the back of the Facebook flotation.
The rock star's investment group Elevation put money into the social networking site, taking 2.3 per cent of the company in late 2009.
But while the flotation means Elevation is worth way in excess of £1 billion ($2.01b), Bono is joined by nine other directors who stand to profit.
Reacting to the launch of Facebook on the stock market, he said: "Contrary to reports, I'm not a billionaire or going to be richer than any Beatle - and not just in the sense of money, by the way; the Beatles are untouchable - those billionaire reports are a joke."
There had been suggestions that the canny investment could make his wealth outstrip that of Sir Paul McCartney, said to be valued at £665 million.
Bono told MSNBC's Andrew Mitchell in the US: "In Elevation, we invest other people's money - endowments, pension funds. We do get paid, of course."
But one of the most anticipated IPOs in Wall Street history ended on a flat note, with Facebook's stock closing at $38.23, up 23 cents from the previous day's pricing.
That means the company has a market value of about $105 billion, more than Amazon.com and McDonald's.
It also gave 28-year-old Zuckerberg a stake worth $19,252,698,725.50.
But the increase of six-tenths of one per cent was a letdown.
"I don't think there'll be barroom bragging tonight," said John Fitzgibbon, founder of IPO Scoop, a research firm.
- AAP