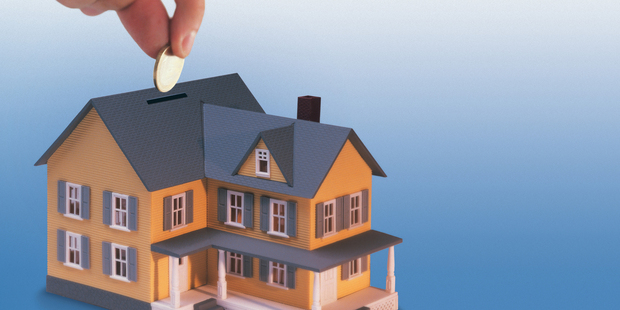 Last week I recommended that readers ring their bankers to demand a lower floating mortgage rate.
I've been swamped with tweets and emails from readers saying it worked. Many report getting their floating rates reduced from 5.75 per cent to around 5.3 per cent. So what to do now?
Certainly avoid a conversation that involves taking on yet more debt.
The prospect of even lower floating mortgage rates, if, as markets expect, the Reserve Bank cuts the Official Cash Rate later this year, appears to make a bigger mortgage more affordable. Those who have stayed floating will get the advantage if the OCR is cut.
But it's worth thinking before loading up on more debt or using the lower rate to reduce your payments.
Reserve Bank figures show household debt, which is 94 per cent mortgages, is still 141.7 per cent of disposable income. That's down from a 153.8 per cent peak in the September quarter of 2008, but well above the more "normal" 100 per cent of 1999.
The interest costs on NZ's households is, however, down substantially at 9.3 per cent of disposable income from a high of 14.4 per cent in that September quarter of 2008. That's because average mortgage interest rates have dropped from over 9 per cent to around 6 per cent.
This is the crux of the decision. How lucky do you feel about interest rates? Could your finances cope if you or your partner lost a job when interest rates are at 10 per cent?
Most doubt rates will return to the 20 per cent level of 1987 but 10 per cent is a possibility if the Reserve Bank is forced to hike hard to control inflation. Most economists are forecasting a rise in the OCR to around 4 per cent in a couple of years, which would imply floating mortgage rates of around 7 per cent. That is just below the long-term average of 8 per cent and the least borrowers should plan for.
These low rates are low for a reason: the global economy is in trouble and there's a real chance of higher unemployment here. That increases a borrower's risk of their income reducing. Or house prices may fall.
The simplest, safest thing to do is keep payments at the previous 5.75 per cent rate and repay the mortgage faster. Anyone with a $500,000 mortgage who chose to keep repaying a 5.3 per cent floating mortgage at their old 5.75 per cent repayment rate would repay it 15 months early and save $52,425.