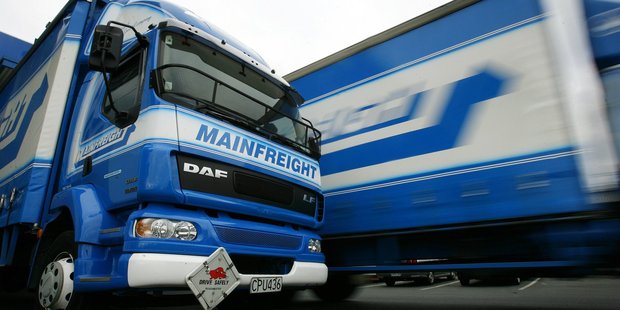 Logistics operator Mainfreight says proposed changes to the Carriage of Goods Act will have a detrimental effect on freight operators and may hit consumers in the pocket.
The Otahuhu company was one of 21 firms and industry groups that made submissions on the Consumer Law Reform Bill in Auckland yesterday.
The bill - the first major overhaul of consumer law in two decades - aims to amend several acts, including the Carriage of Goods Act, Consumer Guarantees Act and Fair Trading Act.
According to Mainfreight's submission, the bill will give customers the guarantees provided under the Consumer Guarantees Act when using freight services and will increase the cap on carriers' liability from $1500 to $2000.
Mainfreight said the liability cap increase was a "pragmatic step forward", given the amount was last increased in 1989.
But the company did not support extending guarantees to consumers using freight services.
"No transport company can give a guarantee of a freight service in the way a manufacturer of a product can," Mainfreight said.
"The seas are rough, air flight can be turbulent and the Government, which provides the roads and rail system, does not guarantee either that the roads or the rail will be open or serviceable."
Mainfreight, which recommended in its submission that the Carriage of Goods Act not be amended, said firms that specialised in consumer freight wouldbe the worst affected if thebill came into force.
Most carriers, however, moved a blend of consumer and business freight, the company said.
Mainfreight said that a large amount of the freight carried in New Zealand was transported by small, often family-run operators, which would be badly affected by the proposed changes.
"This, in itself, will lead to some carriers, if not a significant number, curtailing their business risk by simply not carrying consumer freight or increasing their charges to cover the risk," Mainfreight said.
Consumer NZ chief executive Sue Chetwin said there was no reason why carriage of goods should be exempt from the Consumer Guarantees Act.
"Now, if you're an ordinary person getting goods transported, you pretty much have to take out insurance," Chetwin said.